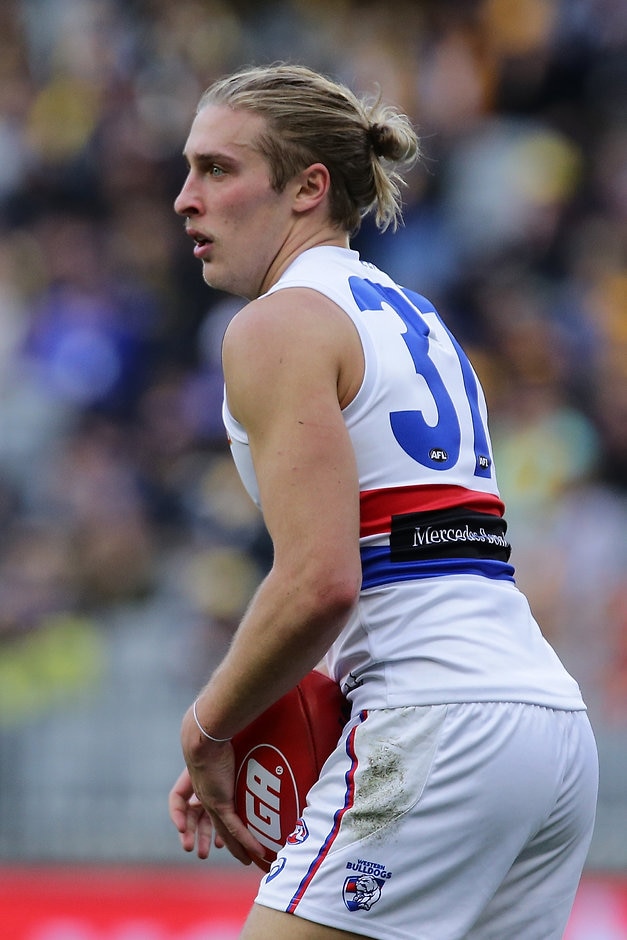 WESTERN Bulldogs backman Roarke Smith has signed on for another season.
The 21-year-old has played 12 games since being recruited at No.5 in the 2014 rookie draft.
All but two of those matches came this year, with two knee reconstructions having hampered his career.
He was hospitalised earlier in July after being in a car crash while seated alongside now-delisted defender Kieran Collins, and was concussed.
MISSED THE EIGHT? Here's your club's first priority
"I'm very excited to have another year at the Doggies," Smith told westernbulldogsfc.com.au.
"In the past I haven't played a lot of footy, so it's been good to put a few games together, and hopefully next year I can play a few more."
Dogs list and recruiting manager Sam Power believes Smith has serious improvement left in him.
"Roarke got his chance this year and took the opportunity with both hands," Power said.
"He's been very unlucky with injury in the past, but we've seen some great glimpses of his ability this season and it's been great to see him get some consistency with his game.
"Roarke has plenty of upside and development in him, and we look forward to seeing what he can produce in 2019."