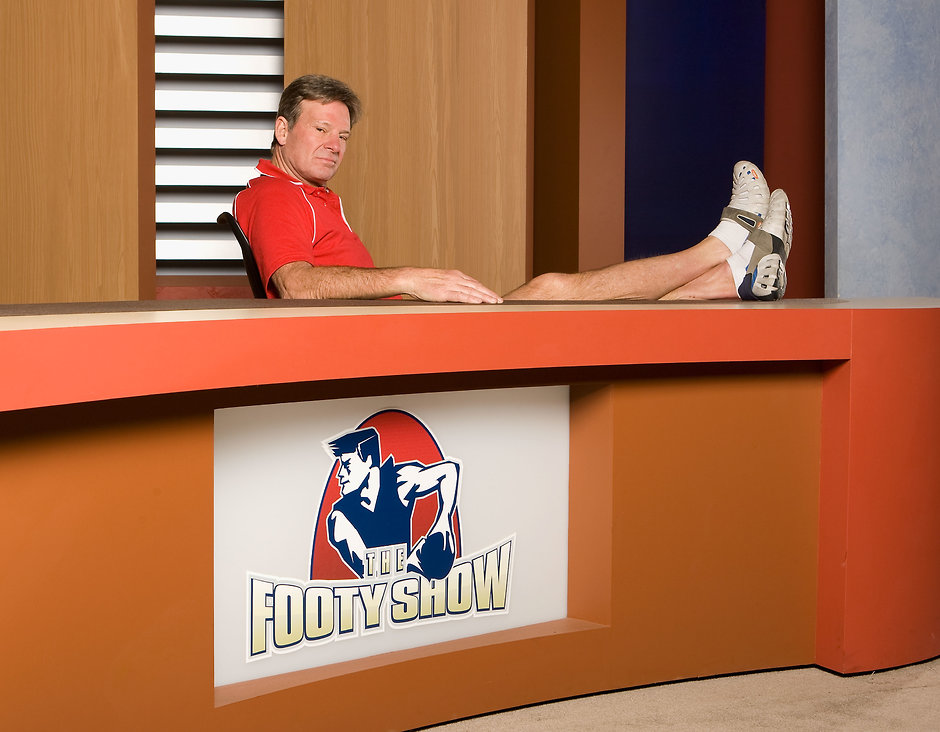 SAM NEWMAN has made a farewell speech of sorts to suggest he will be leaving The Footy Show.
The founding panelist of the long-running program opened Thursday night's episode with a rambling speech that thanked people who had been associated with the program over several years.
Newman said the Nine Network had been unable to give any assurances the show will be back in 2019 or commit to any role for him.
In an emotional address to the show's in-house crowd and wider audience, Newman said it was time to bid farewell.
A message from Sam. #9AFLFootyShow pic.twitter.com/MWJsG4xS3R

— The AFL Footy Show (@AFLFootyShow) September 20, 2018
"It's appropriate at this opportunity that I end my association with this show and the network on the off chance this is the final show that we do," Newman said.
"Next week we look forward to a great Grand Final show."
The Footy Show made its debut in 1994 with Newman alongside host Eddie McGuire and comedian Trevor Marmalade.
Newman thanked all of the hosts he had worked with, acknowledged the past and present players who have launched media careers on the show and praised the Nine Network and show's sponsors for sticking by him despite a range of controversies across the show's history.
"I have probably been the most criticised and traduced person in the media in Australia for probably two decades. I wouldn't have it any other way because you are what you are. I know who I am, I know what I am," he said.
"I take it with a grain of salt. People have a right to say whatever they like about me, or this show, or people on it."
McGuire re-took the reins of the show last year when ratings dropped but the audience has not returned in 2018, with the show regularly beaten in the ratings by Channel Seven's The Front Bar.
Newman, who played 300 games for Geelong before embarking on his media career, said he appreciated the fans for tuning into the program over more than two decades.
"I really appreciate the fact you've taken the time to tune in – sometimes in big numbers, sometimes in lesser numbers," he said.
"You've got to experience the lows in life to appreciate the highs. I am one of those people and so this is probably it for me as an in-house Footy Show contributor.
"And next week will be probably it for me as a Grand Final Footy Show participant as well."

Sam Newman going down the Big Freeze slide in 2015. Picture: AFL Photos