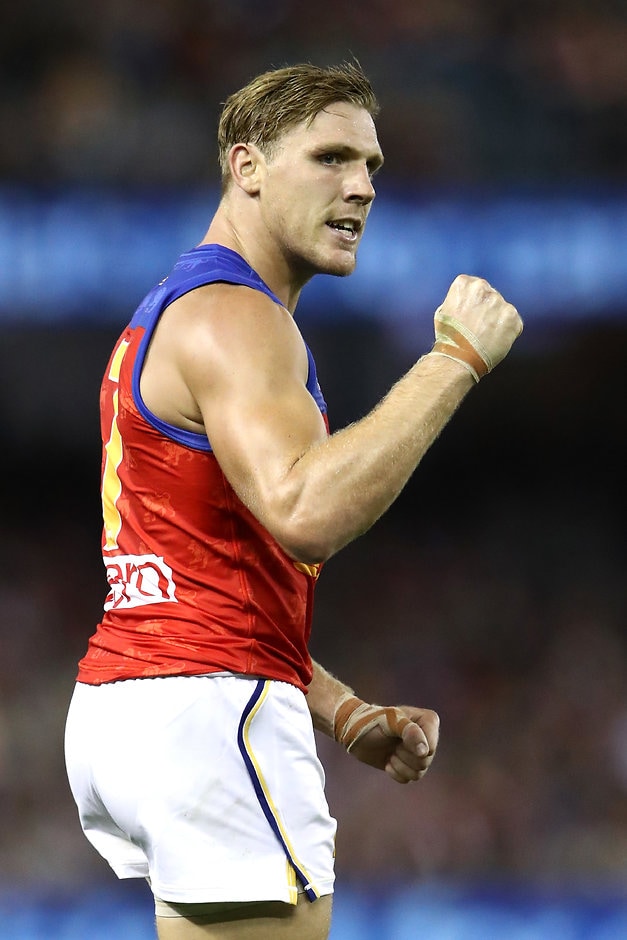 TOM Bell is so hungry to continue his career that two weeks after being delisted by Brisbane he was back at the club to pick the brains trust on how he could improve.
Initially disappointed by the Lions' decision to put his seven-year career on hold, Bell went on a nine-day solo surfing trip to Sumatra to clear his head.
Upon returning to Australia, the 27-year-old headed to the Gabba to say his farewells and speaks to football manager David Noble and coach Chris Fagan.
What he got in return was not something you'd expect for a player a club had just axed.
NEW DEAL Lion off free agency list
"I sat in Nobes' office for two hours," Bell told AFL.com.au.
"It's funny speaking to him, someone who two weeks earlier is telling me I'm not going to have a contract, to then talking to him about what my best footy looks like and where it might be.
"We sat down and went through the fundamentals of AFL, my positioning, my strengths, my weaknesses and we went through every single club and put myself in that bracket and tried to figure out what clubs might be best suited to me.
"It was weird, two weeks earlier he delisted me, but the conversations we had were incredibly beneficial.
"I'm really thankful for both Nobes and Fages. They've been really good to me.
"Fages is someone who wants to see me succeed, but with the way Brisbane is going, I'm just not the right fit. They have to blood young players."
Bell gave Fagan a bottle of wine, saying he understood his coach's decision.
After spending four years at Carlton, Bell returned 'home' at the end of 2015 to be with his father Steve, who had been diagnosed with throat cancer.
He had a strong first season in Lions colours but a serious of injuries, including a broken ankle, have derailed the past two years.
Bell played just one game in 2018 – the opening-round loss to St Kilda – and was shuffled back to the NEAFL.
The Morningside product was among the most professional players on the list, in the club's best five runners and diligent with everything on and off field.
He took in draftees Cam Rayner and Toby Wooller for their first year living interstate.
WHO'S LEAVING YOUR CLUB? All the latest retirements and delistings
With Brisbane taking a clear path of playing its youth though, Bell said 2018 had been difficult.
"I was annoyed and frustrated by it," he said.
"You don't play to play reserves. I'm super competitive and don't like being sat at the bottom.
"I was frustrated, but once I realised that's the direction the club was heading I changed my mindset and wanted to help the younger players.
"For me that helped my football. It took my focus away from myself to 'maybe I can help these kids get a game'. And then I started playing better footy."
Bell led the NEAFL's MVP voting to the season's mid-point and then played for a month with a torn syndesmosis before eventually deciding to have surgery.
He said despite the tough year he still had total confidence he could contribute strongly at the highest level.
With his father now healthy again, Bell said he was prepared to move anywhere – back to Melbourne, down the Pacific Motorway to the Gold Coast, south to Sydney, it didn't matter, as long as he got a chance.
"It's more just the opportunity for me," he said.
"The fact I'm pretty versatile when it comes to positions gives me confidence I can land somewhere."