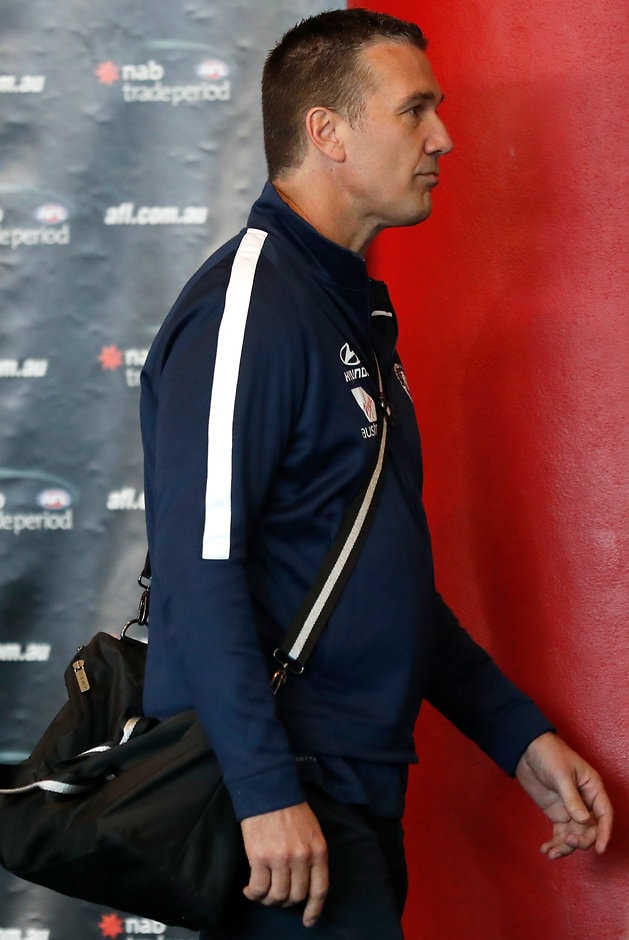 CARLTON has received offers for its prized No.1 selection in the NAB AFL Draft.
While it's unlikely the Blues would trade the pick, that hasn't stopped rival clubs from making offers, as list manager Stephen Silvagni told NAB AFL Trade Radio on Friday.
NAB AFL TRADE HUB Latest news, videos and live blog
"(There's been) a couple of verbal little offers which are reasonably attractive," Silvagni said.
"Often, you just need to wait a little bit to know where other clubs finish and you probably know where players are going to be taken in the draft.
"Often something could be done late but having said that, we're just going to have to wait, particularly now that picks can be traded on the night as well."
TRADE TRACKER See every move as it happens
Silvagni is happy for other teams to make offers.
"There's been, obviously, some conversations. Certainly it's not off the table but having said that, what a deal would look, I'm unsure," Silvagni said.
"I'm probably leaving it to other clubs to come forward."
INDICATIVE DRAFT ORDER Your club's picks