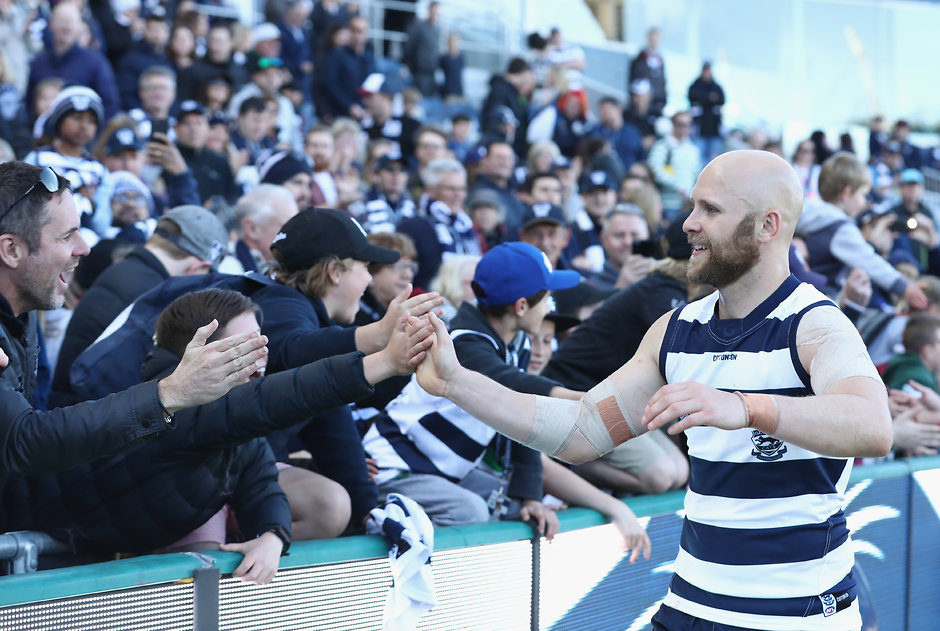 GEELONG supporters face being slugged more than $100 extra for memberships next season following a review into the club's seat pricing at GMHBA Stadium.
The club wrote to members on Friday, with chief executive Brian Cook saying the increased cost for Cats tickets next season was in relation to comparable seats at other AFL venues.
It's understood members positioned in the Brownlow Stand have been asked to pay an additional $11.67 per game from 2019 onwards. That equates to more than $100 extra per member should Geelong again play nine home matches at GHMBA Stadium.
Premiership Stand members have been asked to pay an extra $6.11 per game next season, with an average increase of $8 per game for the 8000 affected Cats members.
"This review has focused on benchmarking our seat categories, with comparable seats at other AFL venues," Cook said in his letter to Geelong members.
"This has been a challenging process for our club and the decision to make these price changes was not taken lightly. It involved months of work and research in order to find the most suitable solution for both our members and the club.
"It has been about striking the balance between enhancing our financial capabilities to ensure we remain the 'Greatest Team Of All' – backed by the best resources – while maintaining value for money and affordability for our members."