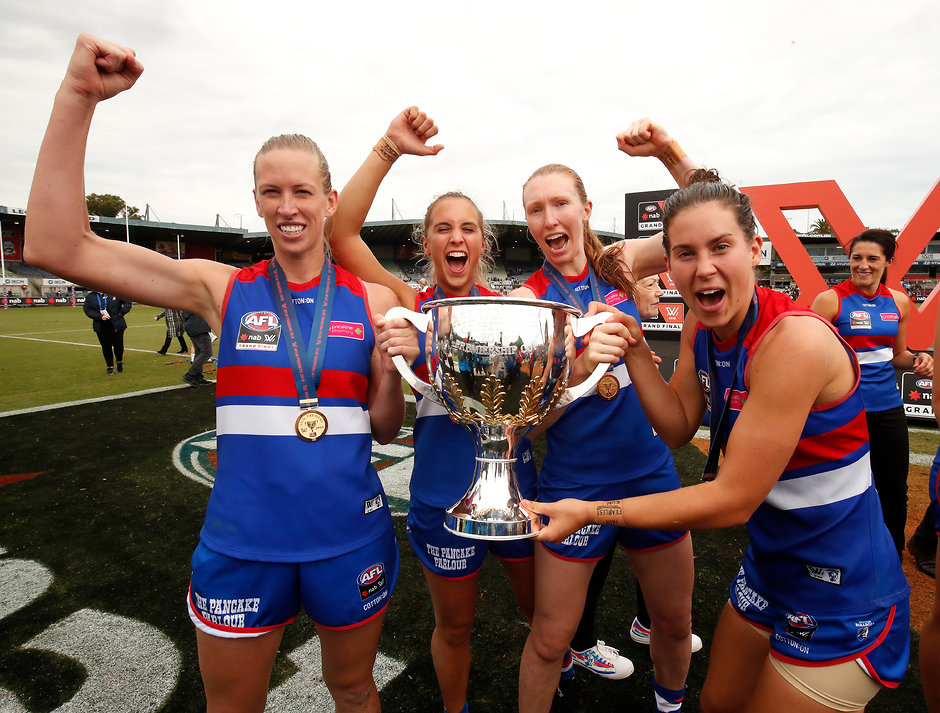 THE AFL remains determined to have every game of its fledging women's competition televised, as it expands in 2019.
The League is also still pushing ahead with plans for another rendition of its experimental AFLX competition.
Geelong and North Melbourne have been added to the women's competition, making for seven extra matches, with teams split into two five-team conferences.
There will also be two preliminary finals for the first time, which will clash with round one of the men's season.
The AFLW Grand Final will remain in a standalone timeslot on the Saturday of round two.
Fixture boss Travis Auld says negotiations continue to ensure all games are televised.
"That's the aim," he said.
"We're getting quite close, we are very fortunate in the broadcast partners that we have."
It's expected Seven and Fox Sports will again split coverage of AFLW games, but with Seven leaving a hole in its schedule on Saturday nights, the free-to-air broadcaster could end up showing more matches than ever before.
Ensuring airtime to showcase the women's game was one factor in condensing the JLT Community Series of 18 men's practice matches to just two weeks this off-season.
Will the Lions have a chance to defend their AFLX trophy? Picture: AFL Photos

The League hasn't yet committed to staging an AFLX event in the week before the JLT Series, but it remains under consideration.
"We need to still settle on the right format, and the right time for it and we're happy to do that over a number of years," Auld said.
"We're not in a hurry to land this thing, we're happy to keep playing around with it."
The full fixture for the AFL home and away season will be released on Wednesday.