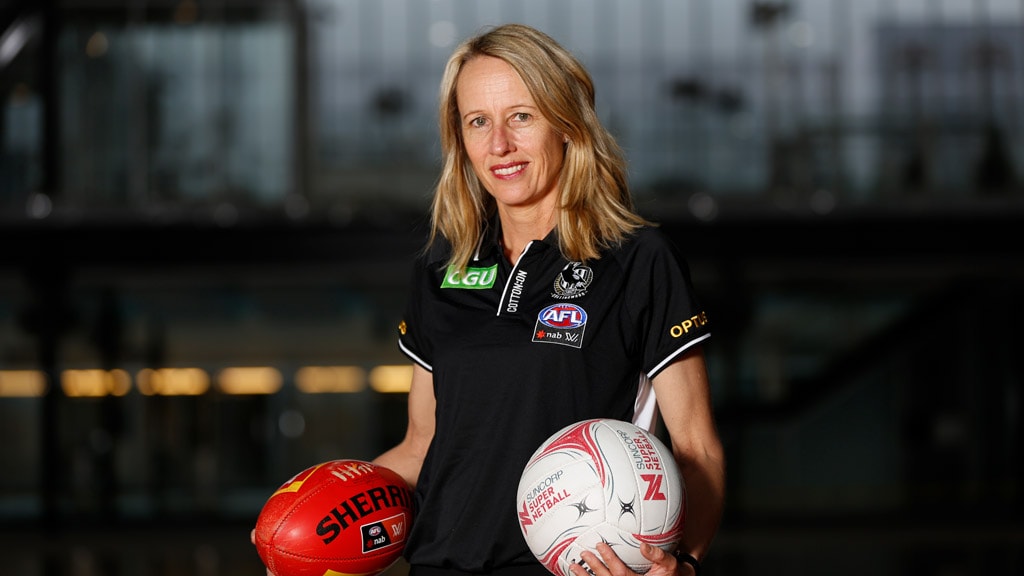 COLLINGWOOD has appointed two-time netball premiership coach Jane Woodlands-Thompson as head of its women's sports program, including its AFL Women's team.
Woodlands-Thompson won premierships with the Adelaide Thunderbirds in the national netball competition in 2010 and 2013.
She was the general manager of high performance for Netball South Australia from 2007-15 and has also had experience in football.
Woodlands-Thompson is a member of South Australia's Football Commission and the AFL Women's football advisory group, which provided input to the AFL while the AFLW competition was being planned.
NAB AFLW DRAFT Who did your club select?
The newly-created role at Collingwood will see Woodlands-Thompson overseeing the club's women's program, which includes AFLW, VFLW, Super Netball (national competition) and Australian Netball League (second-tier feeder competition) teams.
"This position will give me the opportunity to work closely with Collingwood's elite female athletes and help them become leaders in netball and women's football," Woodlands-Thompson said.
"The women's program at Collingwood is still in its infancy. While the foundations for a truly remarkable high-performance environment are in place, the possibilities and potential for the creation of something special in Australian sport are there to be seized.
"We want to ensure Collingwood is a destination club on and off the court and field, for athletes, coaches and high-performance professionals."
Collingwood CEO Mark Anderson said the role was a critical one.
"Jane will play a key role in ensuring we have quality high-performance plans across our women's teams and that these are implemented in a way which benefits Collingwood and each of our teams," Anderson said.
"This is an appointment that is expected to be far-reaching and strategic, setting elite standards for today while preparing for the challenges and opportunities of a modern club. For all of these reasons, Jane is a wonderful acquisition."