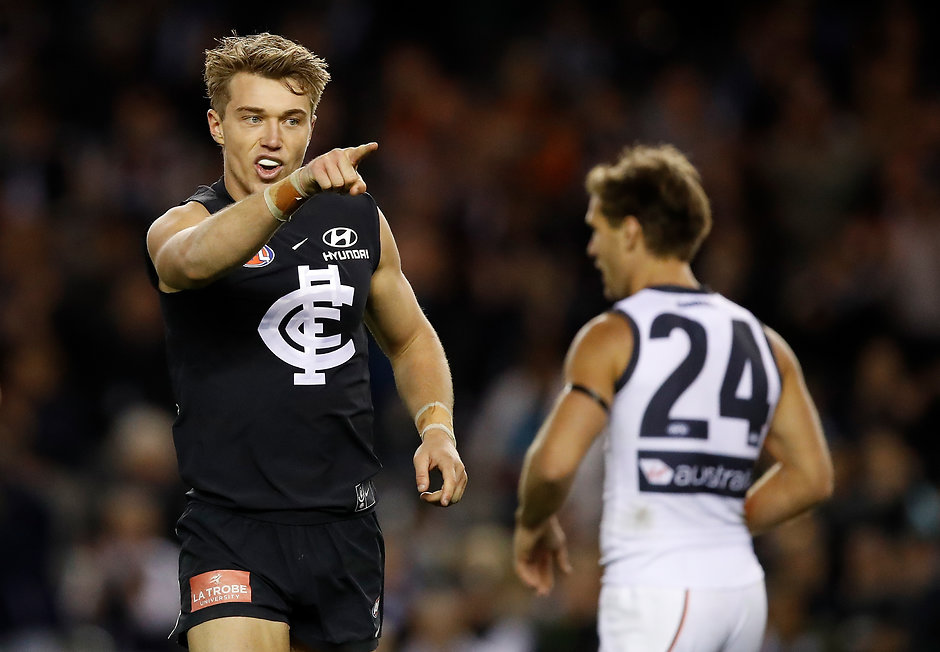 CARLTON young gun Patrick Cripps has met with Brisbane premiership champion Jonathan Brown as he sounds out ways to improve leadership ahead of his first season as skipper.
Cripps was named as Carlton's new co-captain alongside Sam Docherty at the club's best and fairest in October, taking the mantle from veteran midfielder Marc Murphy.
Cripps, 23, has sought meetings with several figures outside the club since being named as its new skipper, with Brown helping with some influential advice.
CLUB LISTS COMPARED Oldest? Youngest? Most experienced?
"I've caught up with a few external people," Cripps said.
"With leadership, you've got your own unique style. You take parts from different people you talk to, but the best advice is to just be yourself and create your own leadership."
Brown, an imposing and physical leader on the field throughout his 256-game span with the Lions, helped Cripps with words of wisdom as he enters the next phase of his career.
WHO MAKES FINALS? Do the 2019 Ladder Predictor
However, the Carlton star said the most important piece of advice was to just be himself.
"He loves a beer," Cripps said with a laugh.
"He just said to have a presence. But a lot of the people I've talked to have just said to be authentic and to be yourself.
"I think that's what me and 'Doc' both do around the club. We've got a good relationship with all of the young boys. We do challenge them and we do celebrate them."
TOUGHEST DRAW? Champion Data ranks every club
Cripps also said that Brown's quick wit and love of a sledge might rub off on him in 2019.
"If you're getting tagged and you have a few early, you might be a bit cheeky," he said.
Cripps and Docherty will lead a five-man Carlton leadership group in 2019 that also includes Murphy, Kade Simpson and Ed Curnow.