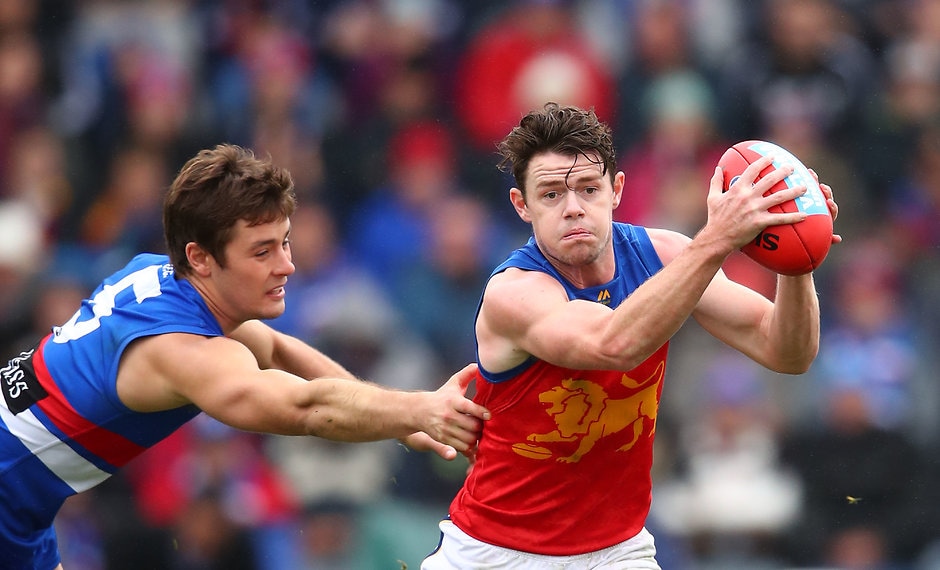 LACHIE Neale says the best way Brisbane players can look after him against Fremantle is by putting their head over the footy.
Neale's pending return to Optus Stadium on Sunday has sparked tensions on both sides of the country this week.
WHO MAKES FINALS? Do the 2019 Ladder Predictor
Hugh McCluggage described it as a "big brotherhood" game, saying the Lions would band around their star midfielder in front of what he expected to be a hostile Perth crowd.
Dockers coach Ross Lyon used a television appearance on Tuesday night to call on a "rough" reception for Neale from both fans and Fremantle players.
Find Trends on Apple Podcasts, Google Podcasts and Spotify
But, speaking on Thursday, the man in the middle seems unfazed by his return west, saying he asked just one thing of his teammates.
"All I'm looking for is the way they play their footy, back me up by playing good footy and having a crack," Neale said.
"I don't think it's going to be too hostile towards me on the field.
"I don't want blokes giving away free kicks and being undisciplined about it.
"As long as they put their head over the footy and play to the structure and play their role, that's how the boys can look after me."
The game will be Neale's first against Fremantle following his shock off-season move east after 135 games in seven seasons for the Dockers.
"I know it sounds very cliché, but it just feels like another week at the moment," he said.
"My mindset won't change, I'm going to attack the footy and attack it hard.
"Whatever they want to do, they can do, but these days with the rules, they can't do too much."
EVERY INDIGENOUS GUERNSEY Vote on your favourite
Neale said he wasn't reading anything into Lyon's comments saying Fremantle would expose his weaknesses.
He also said having inside knowledge to use against a former club was "blown out of proportion".
"We can see so much vision and there's so much access these days, you know a lot about every player," he said.
"Even a guy that's played one or two games, you can get their old footage up.
"I do know a lot of those guys and have put my two cents in, but most of our players know their players anyway."