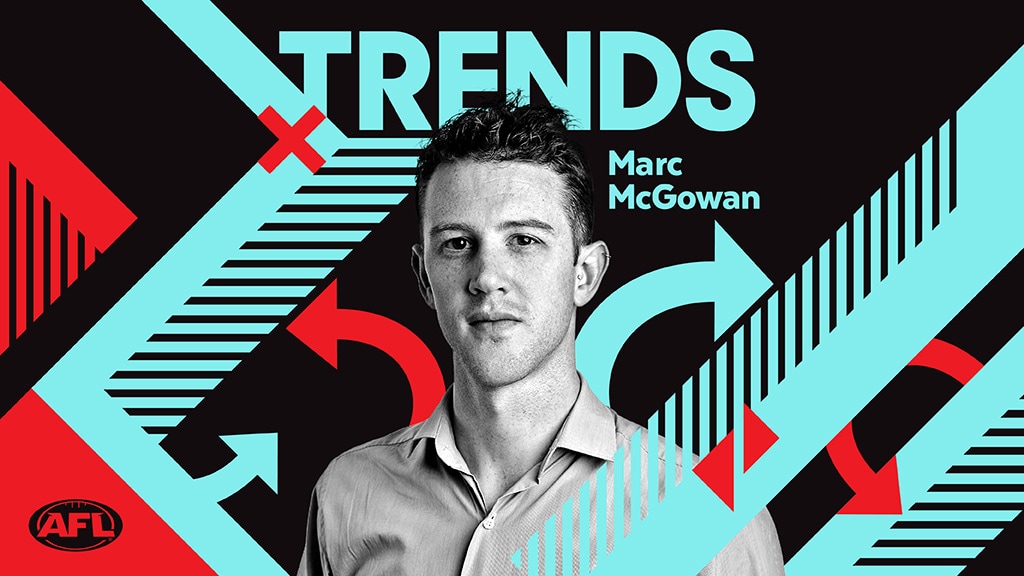 RECRUITING is no longer just an art – it's now also a science.
Binuk Kodituwakku, who works in player analytics at Adelaide, joins Marc McGowan on this week's episode of Trends to discuss how the Crows leave no stone unturned to find the right player.
The idea of introducing analytics into the recruitment process is to remove bias from decision-making and to challenge the traditional thought process.
Kodituwakku relays his extensive analytics background, including networking with NBA teams in the United States, but explains how football knowledge is necessary to maximise his skillset.
He also discusses his experiences with live trading at last year's AFL Draft and how the Crows rate the success of a draft pick.
Trends is a podcast for the hardcore and average football fan who wants to learn more about what they're watching each weekend – plus what's going on behind the scenes.
Podcast summary
1:04 – What is involved in player analytics?
3:14 – Upskilling in the player recruiting space
4:36 – The need for objective and subjective balance
5:35 – The journey to the AFL via the United States
7:55 – An initial reluctance to hire a full-time analyst
9:42 – The importance of understanding football
10:14 – The program that is "Excel on steroids"
11:29 – An average week in AFL player analytics
14:34 – Challenging traditional football recruiting
15:33 – Staying on top of world-leading sports analytics
18:38 – Where do AFL clubs sit in sports analytics?
22:16 – Exploring the future of analytics
23:14 – Being prepared for live trading in the AFL
24:53 – Rating the success of a draft pick
26:46 – How good draft choices make or break teams