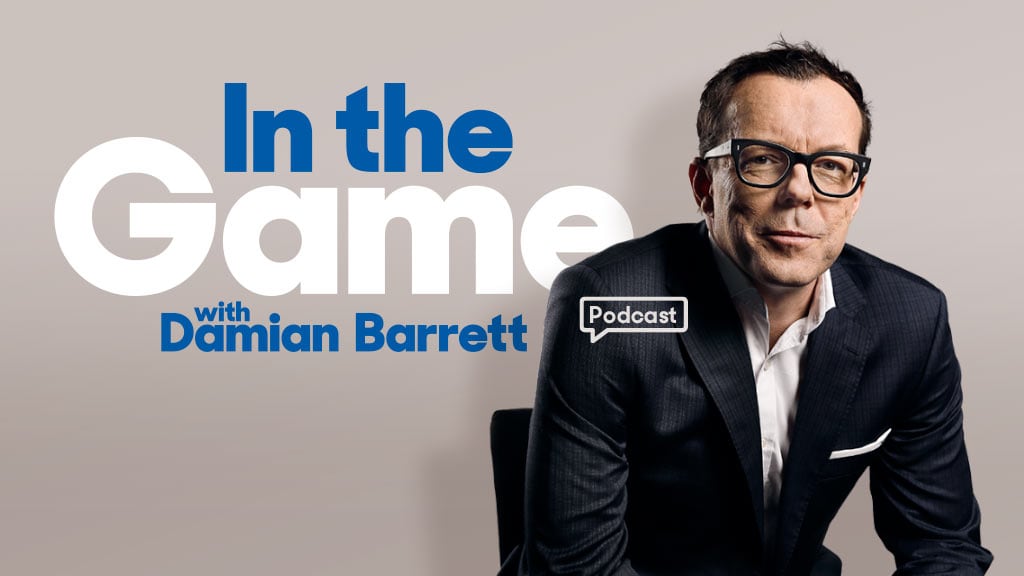 AFL chief executive Gillon McLachlan would be prepared to reduce the length of the home and away season to 17 matches, provided the revenues attached to a 22-game year stayed the same.
Speaking on the latest In The Game with Damian Barrett, McLachlan said a shorter season would solve three major problems, but probably cause another.
Find In the Game on Apple Podcasts, Google Podcasts or Spotify
Barrett: "If there was a way to get the exact same dollar value from reducing the games from 22 matches to 17, where everyone played each other once, would you contemplate that?"
McLachlan: "Probably, yeah. Because you would deal with the inequities in the fixture, you could deal with the player load issue, and then you would deal with the some of the challenges at the back end of the season.
"So, if that was possible, and it is if, because I don't think it is, you'd certainly look at it. The 'if' in your scenario is pretty hard work."
APP SURVEY Tap here to have your say on the AFL Live Official App
Asked if the AFL was capable of devising a financially creative fixturing model based on fewer, but ultimately higher quality, games, McLachlan said: "It's pretty binary, the outcome. If you're a sponsor, you're paying for the 22 rounds and the 22 matches for that exposure. If you're a member with an 11-game pass … if you get less, you will pay less.
"… there is a theory of 'better', but you are still going to lose on aggregate, attendance, ratings, crowd."
McLachlan also said there would forever be inequality at AFL club level, but that it would be, over time, spread around.
He revealed VFL foundation club St Kilda was being financially assisted at levels similar to expansion clubs Gold Coast and Greater Western Sydney.
"There is always going to be that (inequity)," McLachlan said.
"There is a system now that hopefully doesn't let clubs become complacent, but when you are going less well, you are supported."
Asked about the financial drain on the competition of the struggling Suns, McLachlan said: "To grab a club, St Kilda has been around over a hundred years, and still requires an amount of support approximating the expansion clubs.
"There is inequality in our system which will always exist."
The Suns will soon present to the AFL commission, seeking the ultimate national draft assistance – the overall No.1 selection, followed by the second pick (via their last-place ladder position).
"It is going to go to the commission, so I can't run ahead of that, but what I have said is I feel there is a compelling case this year, but we will see with this presentation," McLachlan said.
"The personal view is there is a feeling they need a level of support, but we will see what they say and what the commission says."
Click below for the McLachlan interview on In The Game.
Find In the Game on Apple Podcasts, Google Podcasts or Spotify
Episode guide
1:10 – How people perceive the role of AFL Chief Executive
2:19 – Does the public nature of the job get to you?
3:54 – 'Something's coming': The moments that terrify Gill
5:18 – 'My role at its core is to make sure everyone gets paid'
7:45 – Holding attention spans in a changing environment
10:24 – Could the game length be shortened? 'Probably not'
11:14 – The factors in a move from a 22-game season to a 17-game season
13:11 – Broadcast rights a no-go for Gill
14:20 – 'I think there's always going to be' debt issues
17:04 – Gold Coast priority picks
18:21 – Having an opinion versus offering no comment and the Stephen Coniglio example
19:51 – Player movement is a 'different issue'
20:23 – The NRL offer: 'I got closer than I thought I would'
21:09 – Liverpool Football Club offer
21:56 – The Essendon drugs saga
23:43 – Wake-up call needed for players and drug-taking
25:25 – The role of ASADA and illicit drugs policy: 'I feel it's in a good spot'
27:00 – Night Grand Final feedback
27:59 – 'We prioritise our supporters being able to get to games' in Geelong home final debate
29:03 – A day in the life of Gill McLachlan
30:08 – Gill's playing career
32:01 – Concerns around 'dead money' in footy
32:45 – Stadium developments
33:34 – Growing community football in Tasmania
35:03 – Do you have a view on a possible change to the date of Australia Day?
35:18 - Hamish McLachlan at Channel Seven and the Brownlow Medal 'McLachlan-fest'