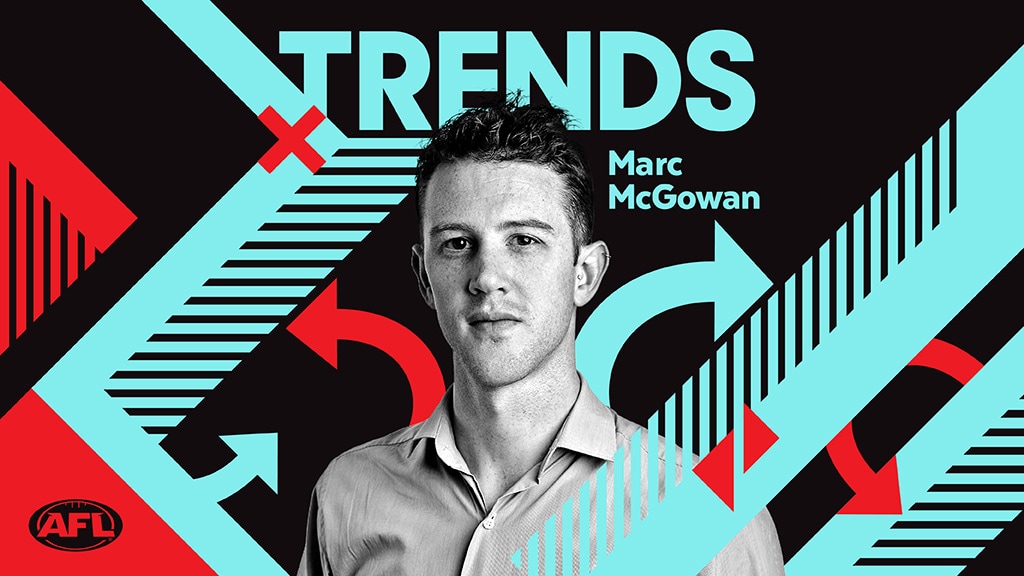 ACADEMIA meets Australian Football.
They might seem foreign, but Deakin University PhD candidate and associate lecturer Chris Young is playing a role in bringing the two together.
Young's and supervisor Dr Dan Dwyer's study, Understanding effective tactics in Australian football using network analysis, is the subject of this week's episode of Trends.
Find Trends on Apple Podcasts, Google Podcasts and Spotify

Young's research highlights, among other things, the importance of maximising the collective within sporting teams rather than an unhealthy reliance on individual players.
However, within that dynamic, he warns against teams over-possessing the ball in the pursuit of spreading the load.
Trends is a podcast for the hardcore and average football fan who wants to learn more about what they're watching each weekend, plus what's going on behind the scenes.
Episode guide
2:02 – An interest in how sporting teams succeed
4:38 – What value can academia add to the AFL industry?
7:04 – How Chris Scott and the Cats impacted the study
9:36 – Using social network analysis to research football

11:24 – Teams with high on-field interactions win more
15:28 – Avoiding excessive ball use to go forward
17:49 – There is more than one way to win a game
21:30 – Defining what an effective pass means
24:38 – Difficulty in finding a correlation with ladder placing
27:42 – The variances in eras and how they affect analysis