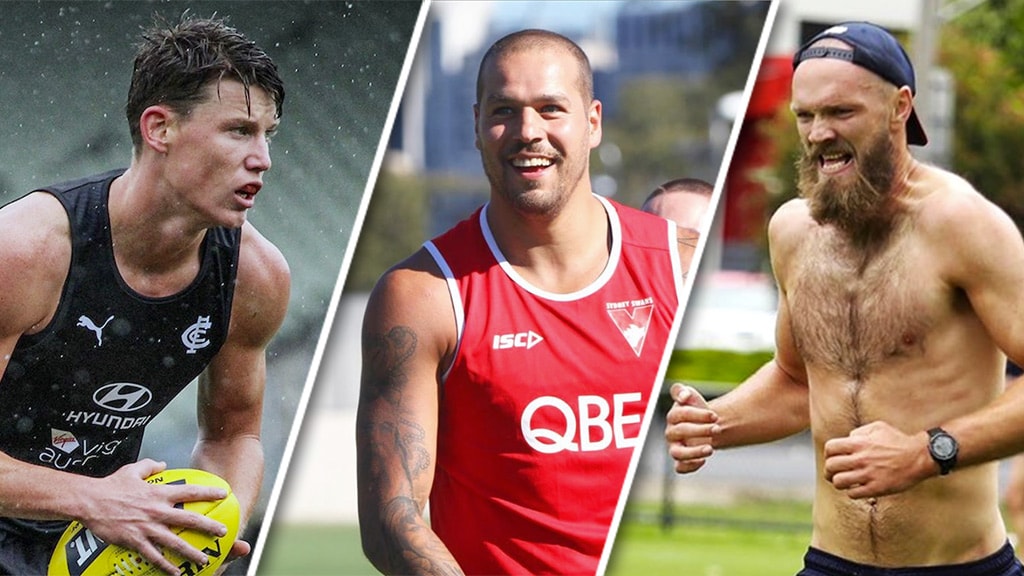 RICHMOND'S thumping win over Greater Western Sydney in the Grand Final is still fresh in the memory - especially for Tiger fans - but it's ancient history for players from the 10 clubs who returned to pre-season training on Monday.
Most of the first-to-fourth-year youngsters from teams that missed the finals reported for their first session of what promises to be another gruelling summer on the training track.
WE RANK YOUR FIXTURE Pros, cons, circle it, who got a raw deal?
But they weren't alone.
2-5 .... and 15 year players are BACK 😉 #ProudlySydney pic.twitter.com/fdQ6HyFeyT

— Sydney Swans (@sydneyswans) November 3, 2019
Several big-name stars including Lance Franklin, Max Gawn and Robbie Gray reported for duty alongside their younger teammates.
Check out some of the pics from the first day of pre-season below.
Carlton
The first to fourth-year players were back today...

We think LJ was lost.#BoundByBlue https://t.co/OSu7BSiO01 pic.twitter.com/qbZXjYel5y

— Carlton FC (@CarltonFC) November 4, 2019
💪#BoundByBlue https://t.co/G8Zquwa6qG pic.twitter.com/o7ww7IuEdG

— Carlton FC (@CarltonFC) November 4, 2019
📈#BoundByBlue https://t.co/ZUGt54B3fv pic.twitter.com/ujKk4EsTt3

— Carlton FC (@CarltonFC) November 4, 2019
That fella goes alright. 💫#BoundByBlue https://t.co/GJpGFfryHH pic.twitter.com/B1WcKKTJ9U

— Carlton FC (@CarltonFC) November 4, 2019
Fremantle
View this post on Instagram
Melbourne
View this post on Instagram
North Melbourne
View this post on Instagram
Port Adelaide
The first to fourth year boys were back on the track at Alberton this morning 🏃💨#weareportadelaide pic.twitter.com/kjTij40kzw

— Port Adelaide FC (@PAFC) November 4, 2019
Great to have Wattsy and Robbie back early to get around the young fellas this morning as well! 👏#weareportadelaide pic.twitter.com/d9zmkjbUZw

— Port Adelaide FC (@PAFC) November 4, 2019
Sydney
First session ✅😓 #ProudlySydney pic.twitter.com/4dMIoZ07pC

— Sydney Swans (@sydneyswans) November 4, 2019
.@Buddy_Franklin 🙌🏾 #ProudlySydney pic.twitter.com/Fb6OOe1Bme

— Sydney Swans (@sydneyswans) November 4, 2019