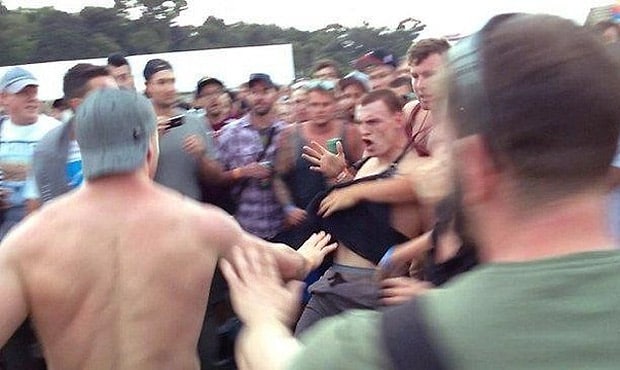 CARLTON has fined midfielder Mitch Robinson and ordered him to complete community service following his involvement in an altercation at Saturday's Big Day Out music festival in Melbourne.

Robinson met club officials on Monday morning to explain himself after photographs of the fight flooded social media sites.

A mobile phone video also circulated, showing Robinson landing a punch on a man before being hit himself.

The pair then wrestle to the ground before other men jump in to pry them apart.

One man is heard to say, "That'll be six weeks, Robinson."

One witness told News Limited Robinson appeared to have been targeted by trouble makers.

"He was fuming, very angry, and was not going to walk away," the man said.

"It took his mates to get him to stop."

In a statement released by Carlton on Monday afternoon, the club said Robinson became involved in an altercation "with a friend" after initially taking steps to prevent his friend's anti-social behaviour.

Carlton football operations manager Andrew McKay said Robinson should not have put himself in a position to be involved in such an incident.

"This type of behaviour, no matter what the circumstance, is not acceptable or in line with club policy," McKay said.

The club has ordered Robinson to make a $1000 donation to the Salvation Army.

Robinson will also perform two months' community service with the charity organisation, working with the homeless and under-privileged in Melbourne's CBD.

Robinson, 23, has played 67 games for the Blues since being drafted in 2008.