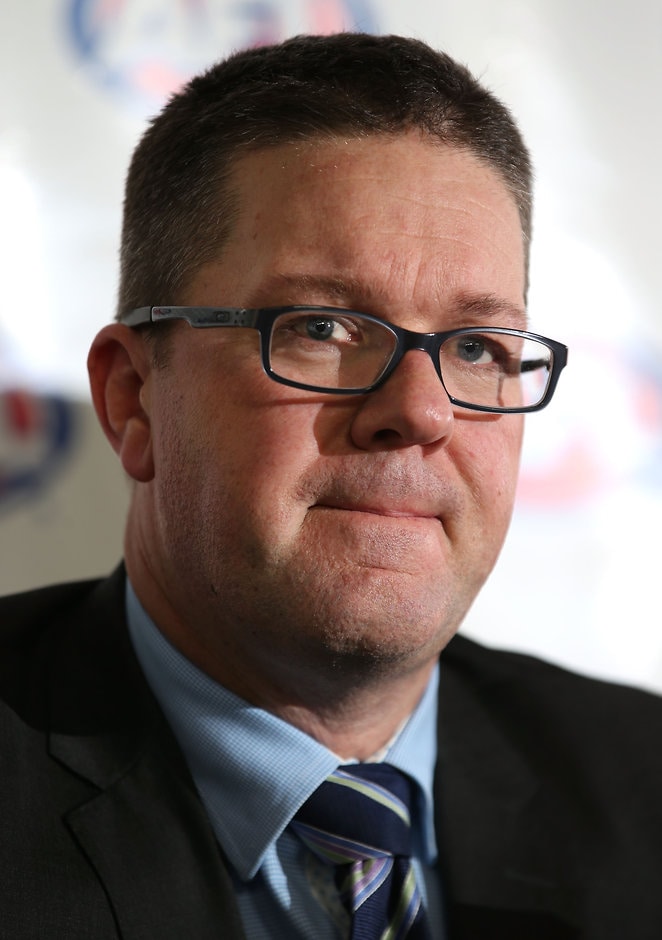 • Eight burning questions about the bans
• What the Dons' round one team could look like
• Timeline: Three years of turmoil for Essendon
• Where are the Essendon 34 now?
AFL PLAYERS' Association boss Paul Marsh says the prospect of players taking legal action against Essendon is "very high" after 34 past and present Bombers were suspended for their involvement in the club's 2012 supplements program.
While Marsh said the current regime at Essendon had prioritised the players' best interests, what Essendon did during 2012 was "nothing short of disgraceful and you can't escape that.
"The players are in this position because of the Essendon Football Club."
He said the Bombers had indicated a willingness to accept responsibility for their players' wellbeing.
Is this Essendon's round one team?
"You can take this down a long-winded legal path or you can look to settle this with the club. We have had those discussions with the club, with the AFL and that is the sort of direction we'd like to start in and let's see how it goes," Marsh said.
Marsh said the affected players were emotional after the news was broken to them on Tuesday morning, and the AFLPA's priority was to lend support to the 34 players.
He said that meant both emotional and financial support, and he described the players as victims not perpetrators.
"They deserve our sympathy, not our scorn," Marsh said.
"They have had a year taken off them through no fault of their own. It's just a disgrace."
An angry Marsh slammed the Court of Arbitration for Sport's decision, admitted he had lost faith in WADA, and questioned whether the code in its current form was applicable to a team sport such as the AFL.
"I have long been a critic of the WADA code. I think it is a discussion we need to now have with the AFL. We have concerns with its applicability … we've had concerns with the politics that sit behind the regime," Marsh said.
"I don't think the WADA code is necessarily catching genuine cheats. I think it is catching too many people that are not cheats."
His view was that the best anti-doping codes in world sport were those collectively bargained between the athletes and the sport, but conceded much further discussion was still needed to determine the AFLPA's position.
Marsh said he held a personal view that Jobe Watson should retain his 2012 Brownlow Medal, but the AFL Commission will make a decision on that issue in February.
"I can't overplay how difficult a period this has been for the guys," Marsh said.
"This group is a remarkably united group from start to finish and this is what is going to get them through this, the fact they are so tight."