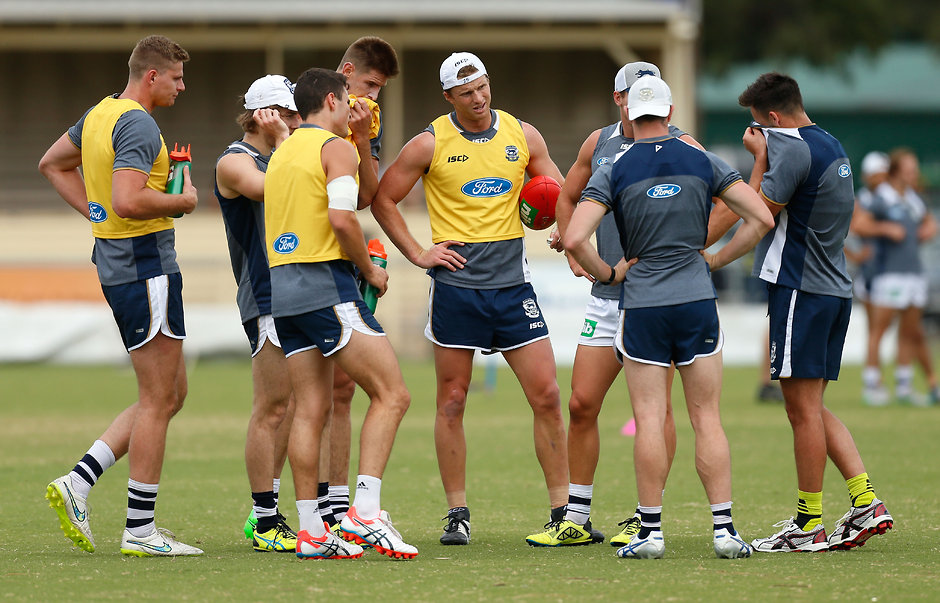 GEELONG is confident the AFL will change the revenue sharing formula used next year as the Cats prepare to contribute $390,000 to the equalisation fund in 2016.
The AFL is currently reviewing the League's competitive balance framework, speaking to all stakeholders as it prepares an investment model for the next broadcast rights cycle from 2017-2021.
The Cats have made it clear they were not happy about having to contribute $300,000 in 2015 despite recording a $3.3m loss, while financially strong clubs such as Collingwood, Hawthorn and West Coast had their contribution capped at $500,000.
Cats president Colin Carter told members at the club's AGM last Thursday he thought "the formula's days were numbered".
"[The] AFL is starting to realise that this tax is poorly designed," Carter said.
However, a decision is yet to be made as the AFL works its way through the consultation process.
Carter argues clubs such as Geelong make a much larger contribution than the power clubs when it is measured as a proportion of turnover.
Cats CEO Brian Cook said he was encouraged by the AFL's position on the matter.
"[The] first year of the AFL's new profit sharing equalisation policy saw the club contribute $300k to the fund in 2015. Unfortunately this increases to 390k this year, however, we are heartened by the AFL's current position to review this entire formula during the football season," Cook said.
Geelong cut costs last year as it became clear in May it would fall short of revenue projections, and it recorded a loss of $3.3m.
The club has eight home games at Simonds Stadium but will have a reduced capacity because of the redevelopment of the ground.
The Cats are planning to raise funds from supporters of high net worth to finance the $5m contribution it needs to make to the $90m stage-four project which will make the stadium even more suitable for hosting other sports such as BBL and A-League games.
The Cats have also reached agreement with Deakin University to have access to a training facility at Waurn Ponds.