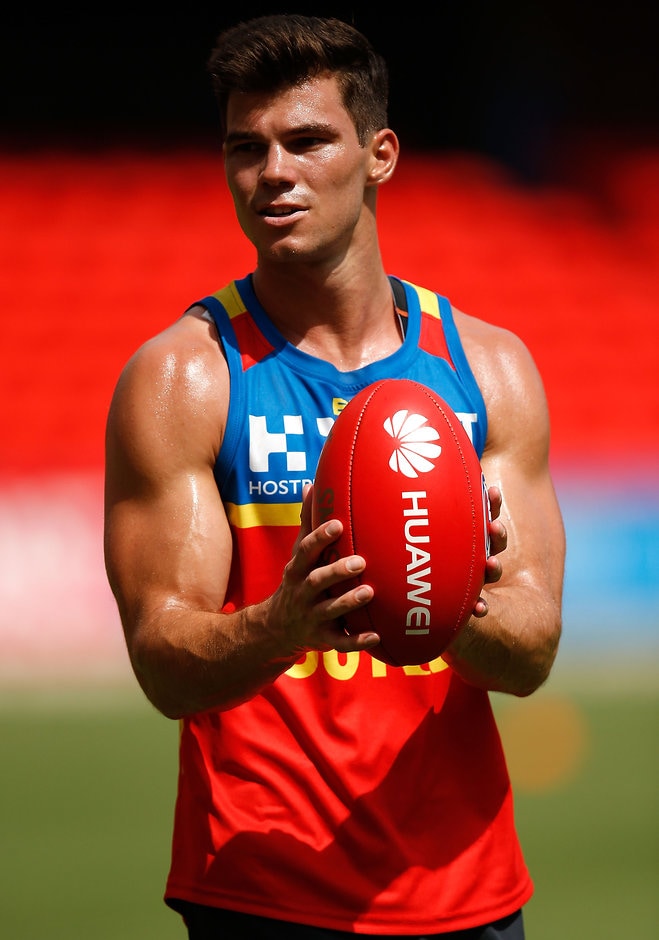 I'd like to think I'm a loyal person and I'm not interested in speaking to other clubs at this stage
Jaeger O'Meara
YOUNG Gold Coast star Jaeger O'Meara says he has "no interest" in talking to Melbourne clubs and wants to make a full recovery from his devastating knee injury before opening contract negotiations.
With his current deal expiring at the end of the season, O'Meara has been the centre of recent media speculation suggesting he'll look for a move south next year.
However, speaking exclusively to AFL.com.au, the 21-year-old says he has given manager Colin Young simple instructions.
Lynch wants Suns to emulate 'culture clubs'
"I've told him (Young) to wait and let me do my thing and get back to playing footy and feeling good about my body again," O'Meara said.
"I don't want him speaking to any other clubs.
"I'm not about that and I'd like to think I'm a loyal person and I'm not interested in speaking to other clubs at this stage.
"I've advised my manager and I've spoken to the club and our general manager (Marcus Ashcroft) and list manager (Scott Clayton) and I've let them know I want to get back to playing consistent senior footy, and once I'm able to do that, then I'm sure discussions will start to take place."
The club is also keen for O'Meara to return to action before starting negotiations.
O'Meara's long-term girlfriend lives in Melbourne and he has bought an apartment there, but says it's "purely an investment", and nothing more should be read into it.
The former Rising Star winner missed the entire 2015 season after rupturing his patella tendon in a NEAFL practice match and isn't even sure of when he'll return to the field.
He hasn't played a senior game since the final round of 2014, where he subsequently had surgery on both patella tendons.
O'Meara admitted to being "frustrated" last year, both with his own plight and particularly that of the club, with its myriad of on and off-field problems.
The West Australian said he let the Suns know in no uncertain terms he wasn't pleased, particularly with the off-field misdemeanours.
"I was one of the guys that expressed my desire for us to get better as a footy club," he said.
"I think there were some issues with our culture and also our (fitness) program, and I was up front and honest with the club and a few other guys were as well.
"I've seen some drastic changes in our culture, our leadership and the way the club's run.
"There's just a really good vibe around the place at the moment and it's a really positive place to be around."
Boosting O'Meara's enthusiasm is the revamped high performance department, and particularly the work of rehab coordinator Alex Rigby and physio Lindsay Bull.
O'Meara was reluctant to put a timeframe on his return.
"I've had patches where I've felt really good and I've had patches where I haven't felt so good, and I've had to back off a bit.
"It hasn't all been perfect, but at the moment my knee's feeling really good.
"I'm taking it slow and I'm grateful the club's on the same page as me and giving me all the time and space I need.
"I don't want to come back and meander my way through an AFL career.
"I'm really determined to come back bigger and better."