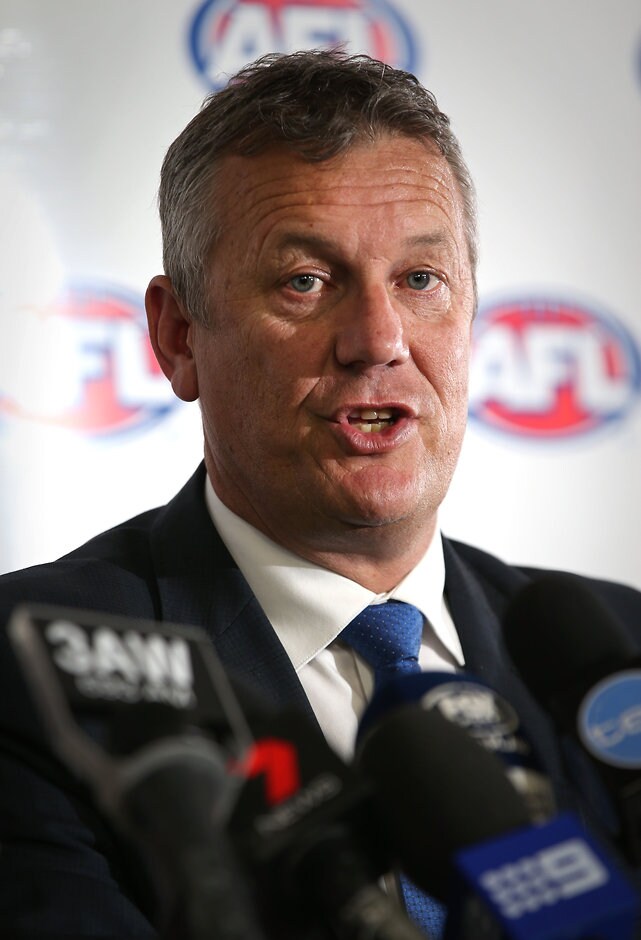 We're really interested in how the expansion of the protected area and interpretation of manning the mark opens up the game
Mark Evans
PLAYERS are being given a crash course in how to adapt to the new rules relating to the protected area around the mark as AFL intra-club matches kick off around the country.
At several practice games on Friday observers noted the rule being tightly policed by umpires to ensure players understood what would be in place when the NAB Challenge starts next Thursday.
The AFL Commission approved the introduction of a new rule that would see the size of the protected area around the mark be increased after the potential new distance was trialled during the 2016 NAB Challenge.
RECAP: All the action from Friday's intra-club clashes
That trial will kick off in Thursday's game between Hawthorn and Carlton in Launceston with umpires adjudicating on a protected area of 10 metres.
Law-makers will examine the effect of such a change over the course of the NAB Challenge to determine whether the new distance introduced into the premiership season is eight or 10 metres.
The AFL is keen to open up the game with the interchange cap reduced to 90 and the deliberate out of bounds rule to be strictly interpreted in 2016 as part of several changes to create conditions amenable to the right balance between attack and defence being found.
AFL Football Operations boss Mark Evans told AFL.com.au the trial was important to assess the impact of increasing the protected area.
"We're really interested in how the expansion of the protected area and interpretation of manning the mark opens up the game during the NAB Challenge," Evans said.
The NAB Challenge will also include a trial of monitoring players on the mark to ensure they don't creep around to close off the space available to the player with the ball.
Players manning the mark will only be able to move laterally in the trial.
One club official told AFL.com.au this move was likely to have a large impact on the ability of the ball carrier to find a teammate inside the corridor.