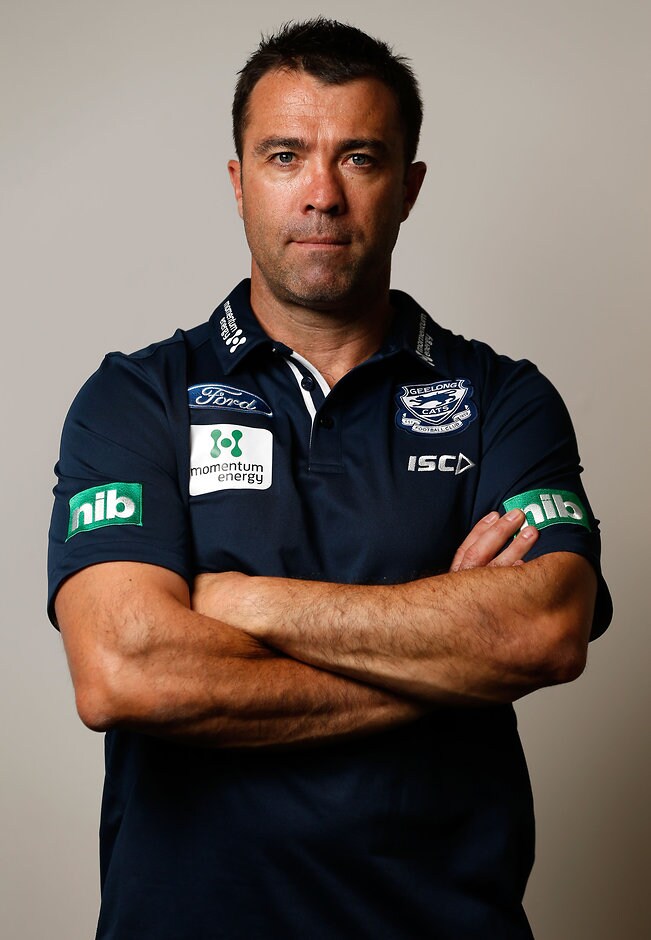 We think we have a group of players that are capable of doing some special things
Chris Scott
GEELONG can't afford to waste time experimenting with possible combinations as it strives to quickly establish on-field chemistry according to Cats' coach Chris Scott.
Scott admits the temptation to try things will be high with Patrick Dangerfield, Lachie Henderson, Scott Selwood and Zac Smith new to the list.
And he's also aware that the availability of Josh Cowan, Daniel Menzel, Nathan Vardy and Lincoln McCarthy, injury free at this stage of the season for the first time in many years, has only elevated the risk.
But Scott is preparing to make some early decisions to alleviate uncertainty where possible.
"We want to see some of those guys who have not played for a while playing with their highly credentialed teammates … but I think the reality is we need to make some calls," Scott told AFL.com.au.
The Cats are in better shape on the injury front at this stage of their preparation than they have been in recent seasons, with Joel Selwood the only certain selection not playing NAB Challenge while a calf injury will keep out Mitch Clark.
The challenge they face is building rapport among a group that has more new faces on display than a TV talent show.
"There is a bit of trial and error but we are resisting the temptation to experiment because we have all these new options," Scott said.
Scott acknowledges such change creates a double-edged sword with possibility and opportunity on either side.
And a realistic appraisal would think a team subject to such change would be much better in 2017 than this year.
But Scott says the team is impatient.
"When we get out there we are not biding our time just waiting until we all get to know each other," Scott said.
"We think we have a group of players that are capable of doing some special things but it's easier said than done."
Despite the hype, recent history suggests a bounce back won't happen easily.
The Sydney Swans and Port Adelaide are the only teams so far this century to return to the finals after just a one-year absence following a period of five consecutive finals series.
The Swans missed just 2009 before getting back into contention while Port Adelaide missed in 2006 before making the 2007 Grand Final. Port then fell away until 2013.
The Geelong coach knows the challenges such change brings and is determined to maximise the positives.
"It's potentially a problem but it [also provides] great possibility. We think that if we work really hard at it and we acknowledge it will take a bit of time, then the upside is really high," Scott said.