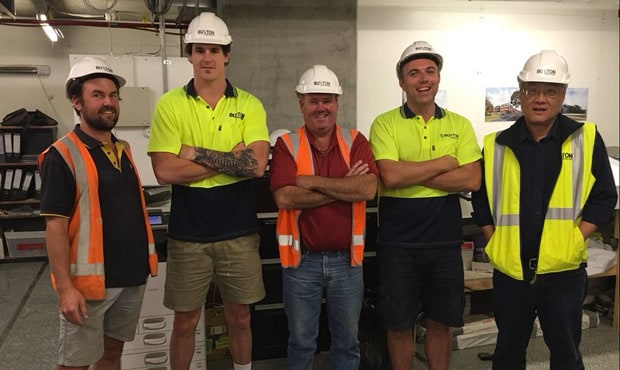 AS THE start of the 2016 season draws closer, banned St Kilda defender Jake Carlisle is getting back to work – in the construction industry.
Just days after several of his former teammates trained together at St Bernard's College in Melbourne's inner north-west, Carlisle tweeted a pic of himself with his new colleagues on a construction site.
Dressed in hi-vis clothing, work boots and a hard hat, Carlisle looked happy enough with his new lot in life as he serves out a backdated two-year doping ban that ends in November.
Banned players won't face illicit drugs tests
"Loving the new job working with these legends ... #stillmissingfooty," he wrote.
Like the majority of the 34 current and former Essendon players banned for taking part in the club's 2012 supplements regime, Carlisle will be able to return to training in September, two months before his ban expires.
Loving the new job working with these legends. Thanks to Buxton Constructions for the opportunity #stillmissingfooty pic.twitter.com/A3PewsiEvp

— Jake Carlisle (@jcarlisle22) March 1, 2016