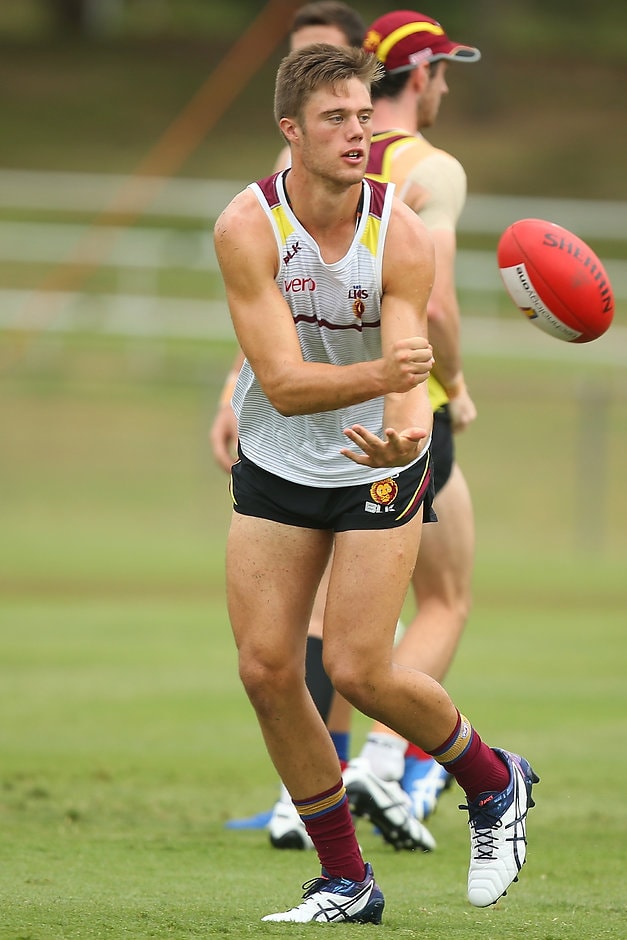 THERE are renewed calls for draftees to have their first contract extended to run for three years.
As the AFL, AFL Players Association and clubs prepare for a season of negotiations for the next collective bargaining agreement, there has been more discussion about increasing the standard first contract for prospects entering the system.
It is understood the League's player movement working party, consisting of AFL and club representatives, has again raised the prospect of lifting the standard contract for draftees from two seasons to three.
Several non-Victorian clubs have previously been vocal supporters of the proposal, which they believe would enhance their retention rates.
Clubs such as the Brisbane Lions have long argued for the concept, saying it helps them keep players who often settle during their third season. The Lions last year lost midfielder James Aish to Collingwood after just two years in Brisbane.
Clubs contacted by AFL.com.au supported the concept, but said riders could be added to deals to ensure if players performed well in their first two years they would be able to be paid more in the third.
For instance, by playing a certain amount of games in their first two seasons they could reach another level of payment by their third year in the system.
Some believe the extra season added to a draftee's contract should apply to only first-round picks, with the rest of the draft staying with two-year deals when they enter the system. Rookie-listed players get automatic one-year deals when they join a club.
The plan has been put forward previously and is believed to have attracted resistance from the AFLPA, with a view it could limit a player's capacity to earn in his third season.
But some key industry figures suggest the extra season for latter-end picks would offer more security and another year to develop at the top level.
It is not uncommon for early draft picks to be on deals worth around $350,000 by their third year after their standard two-year contract expires.
For top-end draft picks, clubs often put forward contract offers before the players have even taken the field, such is their eagerness to lock in the talent for the longer-term.
The AFL has floated the prospect of introducing more flexible list management practices in future years, including short-term contracts to cover injured players and the possible abolition of the rookie list.
Some list managers have raised concerns about introducing short-term contracts, with the option of a mid-season draft receiving less support.
Others believe a more forensic assessment of list sizes should be undertaken before any decisions are made on the ideal amount of players a club should hold.