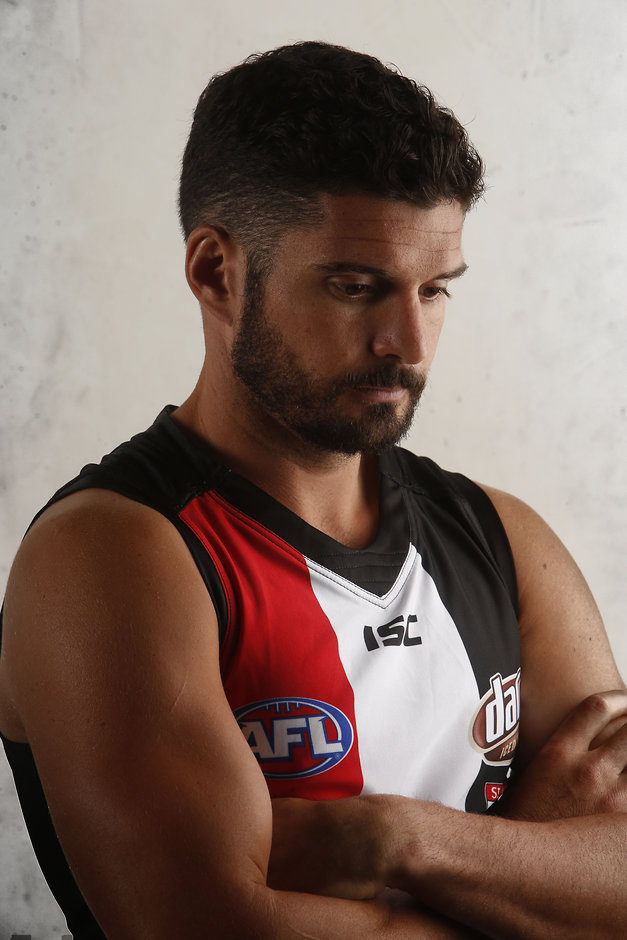 He's had to defy the odds physically – he's not a big guy – so he's been able to forge a brilliant career, and the way he treats his younger teammates is pretty special
Alan Richardson on Leigh Montagna
ST KILDA veteran Leigh Montagna has signed a one-year contract extension that will tie him to the Saints until the end of 2017.

The 32-year-old midfielder, who was to become an unrestricted free agent at season's end, was pleased about the prospect of assisting in the development of a young team and extending a career that has already spanned 14 seasons and 249 games.

"I am really excited about the journey we are on as a team and happy to continue to be part of it," Montagna said.

"It's also a great show of faith from the club to sign me up and have faith in my body and ability to keep playing for another couple of seasons."

Saints coach Alan Richardson said Montagna's recommitment to the club was "really good news".

"He's a terrific player still, even though he's getting a little bit long in the tooth. He's a fantastic leader – he sets a great example to the young guys," Richardson said on SEN.

"He's a beauty. He's a person that I admired his footy from afar before I joined the footy club, but really didn't have a great level of understanding of (his) ability to teach others.

"He's had to defy the odds physically – he's not a big guy – so he's been able to forge a brilliant career, and the way he treats his younger teammates is pretty special, so we're rapt that he's on board again."

Dual All Australian Montagna has twice finished runner-up in the Saints' best and fairest, and third on three occasions.

Last year he finished fourth after averaging 28.6 disposals in 17 games.
On Sunday the Saints take on the Brisbane Lions in a NAB Challenge clash in Mackay, north Queensland, and Richardson said they would take in almost a full-strength team comprising "whoever is ready to go".

Two Saints who won't play are young forward Paddy McCartin and Nathan Freeman, both of whom are battling hamstring issues.

Richardson said McCartin was a chance to play in the club's final NAB Challenge match against Melbourne at Etihad Stadium on Sunday March 13.

A more cautious approach is being taken with the unlucky Freeman in his first pre-season with the club after two injury-plagued years at Collingwood.

"If he hadn't had two years of continual injuries, he'd almost be ready to go now really," Richardson said of Freeman.

"But we're going to be fairly conservative so (he's) probably still anywhere between five and six weeks away.

"He's here for a career, he's not here for round one."