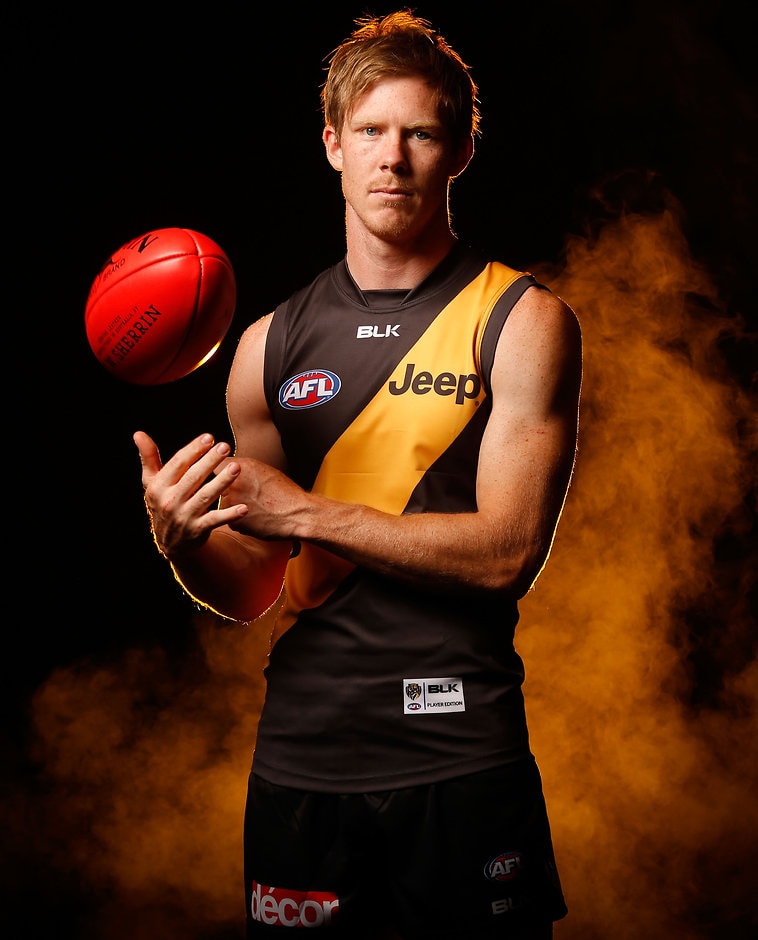 There's more commentary on that than the presidential election at the moment
Jack Riewoldt on discussion over Tigers' leadership group
RICHMOND forward Jack Riewoldt says he doesn't need to be in the Tigers' leadership group to have the respect of his peers and he will continue to be an unofficial leader at Tigerland.
Riewoldt was again left out of Richmond's leadership group ahead of this season, despite external suggestions he should even replace Trent Cotchin as captain.
The 27-year-old has repeatedly defended Cotchin as captain and did so again on Sunday, saying he would continue happily in his role as an unofficial leader of the forward line in 2016.
"There's more commentary on that than the presidential election at the moment," Riewoldt joked.
"For us, we've got a really strong leadership group (and) my role is to continue to lead the forward line and lead outside of that group, trying to help relay the messages the leaders want to put onto the group.
"I don't think having a title or not having a title pigeon holes you as having that respect from your peers … certainly the group values my leadership and I value guys who aren't in the leadership as well."
Richmond made two changes to its leadership group in January, replacing Troy Chaplin and Steven Morris with club champion Alex Rance and Shane Edwards. Veterans Brett Deledio and Ivan Maric remain joint vice-captains.
Riewoldt said the Tigers needed more leaders from outside that group to help take the pressure off Cotchin, who was exposed to criticism because of a poor performance in the Tigers' elimination final defeat against North Melbourne.
"What he (Cotchin) brings to our group is really strong character … he's improved his on-field leadership, his training, he's his harshest critic," Riewoldt said.
"I don't think Trent was on his own in terms of having a bad result … there are a lot of guys who would say they were poor against North Melbourne.
"You don't just have one bloke out there dragging us over the line, it requires multiple senior players, whether they be leaders or not. We need to lead as 45 guys and that's what the best sides do."
Riewoldt has not trimmed down ahead of the 2016 season like other forwards, including his cousin Nick at St Kilda, but he was prepared for a season of extended running because of reduced rotations.
He made a brilliant start to his NAB Challenge campaign against Hawthorn last weekend with 10 marks and 17 possessions and will play in the club's final pre-season game against Port Adelaide on Thursday night at Etihad Stadium.
"I know that I've got a really big job to do this year for the football club to improve again and get to where we want to go," he said.