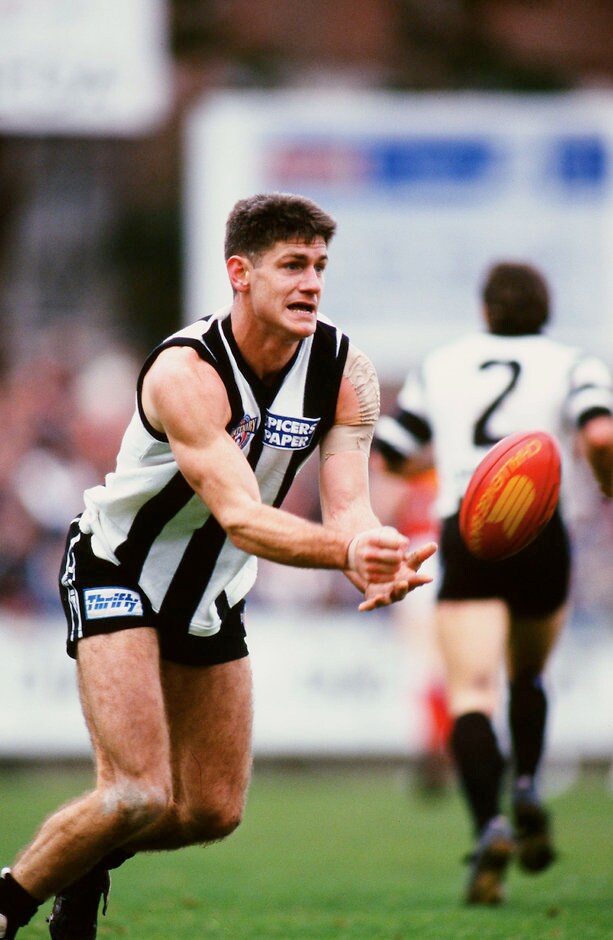 COLLINGWOOD has announced Gavin Crosisca and brothers Frank and Len Murphy as the newest additions to its Hall of Fame.

Crosisca played 246 games between 1987 to 2000 and was a member of the 1990 premiership team.

"Over the last few years when I'm in front of a group like this, I normally start with 'Hi I'm Gavin Crosisca, and I'm a recovering alcoholic and drug addict', but I won't do that tonight," Crosisca joked.

Crosisca battled alcohol and drug addiction for 25 years, beginning in his teenage years. He thanked his wife Nicole for her support in an emotional speech at the club's season launch.

"She's certainly one that's taken her loyalty and her unconditional love for me and has really helped me get through a really ordinary stage in my life," he said.

On the induction, Crosisca said he could scarcely believe it when he found out.
"I said to him on the phone, 'The reason I'm not talking is because I'm in complete shock'.

"I'm just honoured by this achievement."

Crosisca played state of origin football for Queensland, New South Wales and the Allies.

The Murphy brothers won a combined seven flags. They're just one of six sets of brothers to have played together in a winning Grand Final.

Frank Murphy played in the Pies' four consecutive premiership wins between 1927 and 1930.

He was a centre half-forward, while brother Len was a ruckman.

McGuire said Frank Murphy had the amazing goalkicking record of 121.1.

McGuire also paid tribute to Lou Richards, who celebrated his 93rd birthday on Tuesday but couldn't attend the season launch.