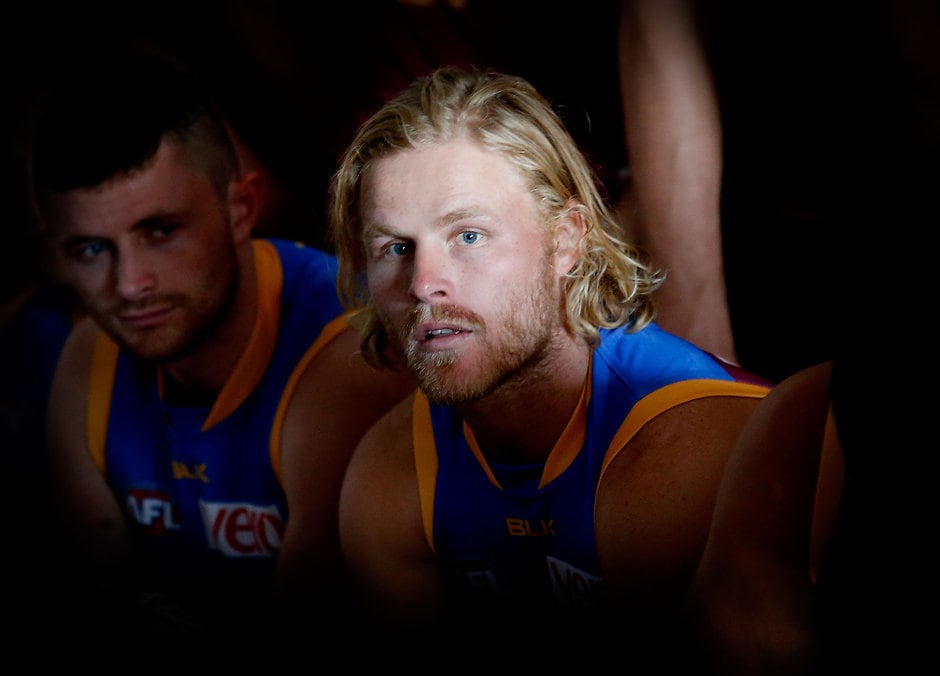 I love it here in Brisbane. I love the club. I love the boys. It was a no-brainer
Daniel Rich
BRISBANE Lions vice-captain Daniel Rich looks set to become a Lion for life after signing a five-year contract extension.
The long-term deal will see the midfielder remain in Brisbane until the end of the 2021 season.
Rich, 25, was set to become a free agent at the end of the season but he told the Lions' website that he always wanted to be one-club player.
"I think it's every AFL player's dream to be a one-club player, and now I'm in the position for that to be the case for me," Rich said.
"I love it here in Brisbane. I love the club. I love the boys. It was a no-brainer."
Rich is the latest in a long list of re-signings the club has made recently and he said it spoke volumes about where the club is headed after a raft of talent had walked out the door in seasons prior.
"The recent signings speak for themselves," Rich said.
"There has been a lot of guys in the past six to 18 months sign on, and not just the leaders but also the young emerging guys as well," Rich said.
"We've got a really young and talented list and I think we're going to see a lot of growth over the next few years.
"It's one of those things where if (my contract negotiations) drags on you will constantly be asked about it, having it hanging over your head.
"It's good to knock it over now and focus on this year and the years to come."
Rich has played 122 games in seven seasons at the Lions. He won the 2009 NAB AFL Rising Star Award and also finished second in the club's best and fairest in 2012.
Wrapped to have signed with the @brisbanelions for another 5 years. Can't wait for what our future holds as a whole club. #yourclubrepresent

— Daniel Rich (@daniel_rich10) March 23, 2016