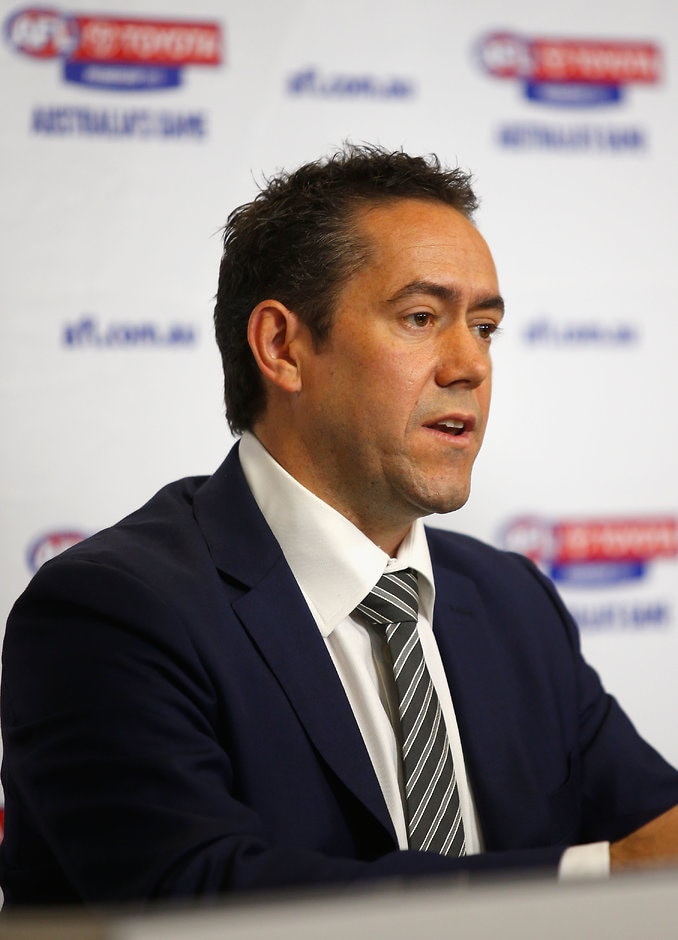 We'd be open to chatting to Simon. He's a pretty talented football person
Xavier Campbell on Simon Lethlean
FORMER AFL football operations manager Simon Lethlean is on Essendon's radar as they begin the search for a new football boss.
Rob Kerr finished up at the Bombers in that role last week, as he takes a break from football to pursue business interests and complete a Harvard business course.
Lethlean left the League in July this year, following an inappropriate relationship with a younger woman from the AFL industry, and is yet to secure a new job despite being linked to roles at Carlton and Collingwood.
Essendon chief executive Xavier Campbell said the Bombers hoped to make an appointment by Christmas, and would speak to Lethlean in the coming weeks.
"He's someone that will be on the radar for sure," Campbell told SEN on Wednesday.
"We'd be open to chatting to Simon. He's a pretty talented football person. He's got pretty significant football experience. We're literally only starting the formal piece of the process now, and that will ramp up leading into Christmas."
All 18 club chief executives will meet in Sydney for a conference on Friday, with AFLX and a mid-season trade period high on the agenda.
AFL CEO Gillon McLachlan said earlier in the week on the Road to the Draft podcast that a mid-season trade period would be introduced in the next few years.
The League boss will present more details around how it would work on Friday, but Campbell said the Bombers were open to the concept.
"I think it would be exciting," Campbell said.
"It adds great flexibility for teams. We probably need to work through the detail and I imagine that would probably be something that will be tabled by Gill and his group on Friday.
"I know he's pretty keen on it, and I certainly think it has merit."
Campbell also confirmed that the club is set to extend the contract of Rising star winner Andy McGrath, following an outstanding debut season.