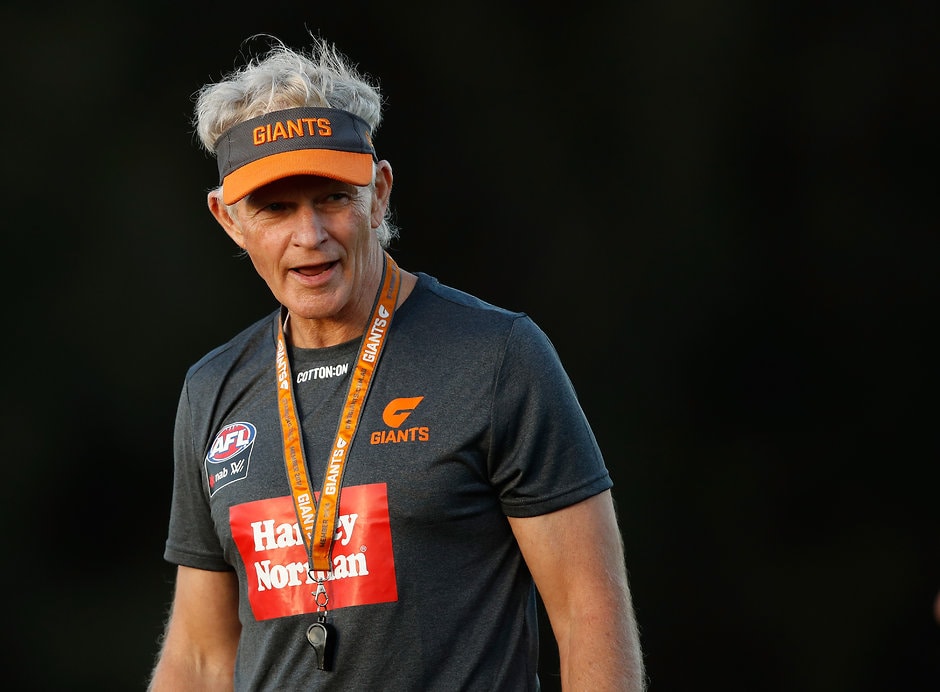 The opportunity to come over here and try and pick up a whole new game was too hard to turn down
Cora Staunton
ONE OF Ireland's most decorated athletes, Cora Staunton, is looking forward to being just another Greater Western Sydney player when the NAB AFL Women's season starts in February.
Staunton is a Gaelic football legend in her country, a dominant forward who just last month was named an All-Star – the equivalent of the AFL's All Australian honour – for a record 11th time.
The 36-year-old is a household name in Ireland, having first represented her county Mayo in 1995, aged just 13, and is one of the game's biggest stars, so she told AFL.com.au just days after arriving in Sydney that she's happy to leave the spotlight behind to concentrate on learning her new code.
"At home, I'm expected to be the top scorer in every game, so this will be different and there'll be less pressure on me," Staunton said.
"The last two months I've made the news and the papers in Ireland. Every week there's been something about me coming to Australia in the media, but the reaction has been really positive.
"There's a little bit of a concern [back home] that the best female footballers might start leaving to come out and play here, but I don't think that will be an issue.
"They always panic about that sort of thing, just like they did when lads like Tadhg Kennelly, Zac Tuohy and Pearce Hanley came over.
"They don't like to lose their top stars."
Staunton said Kennelly and Tuohy, along with Sydney defender Colin O'Riordan and a host of other Irishmen, have made her move to Australia more comfortable, and having her brother Brian and his young family living in Sydney will also help her settle in.
"Most of the Irish boys out here have either called or texted me to offer their support. It's been brilliant," she said.
"Even the ones who were here but have gone home like [former St Kilda and Swans defender] Tommy Walsh have been in touch with advice."
Staunton arrived at GWS via last year's NAB AFLW Draft, almost 12 months after bumping into Giants' backline coach and Irishman Nick Walsh while they were in China while promoting Gaelic football.
Walsh spoke to Staunton about AFLW and asked if she had any interest in trying a new sport. After a brief skills session with the son of now-coach Alan McConnell in London a few weeks later, the Giants were convinced to recruit the veteran forward.
The Giants have been training hard in preparation for the AFLW season. Picture: AFL Photos

She fulfilled her county duties in November before jumping on a plane to begin what is sure to be the most challenging time of her sporting career.
"The opportunity to come over here and try and pick up a whole new game was too hard to turn down," she said.
"At times I think, 'What am I doing here?' but the Irish love a challenge more than anything else.
"Most of the skills are transferable. It's the shape of the ball and the physicality that are the biggest changes.
"The rules and the terminology are also a challenge but I've been doing plenty of cramming."
Staunton might have some learning to do about her adopted code, but McConnell said she was recruited for much more than her playing ability.
"She's really driven and that's one of the biggest reasons we wanted her to be here," he said.
"She'll be a great role model for the rest of our team and bring a lot of experience, a wealth of knowledge, and high training standards to the group.
"That will no doubt help our group get better fast."