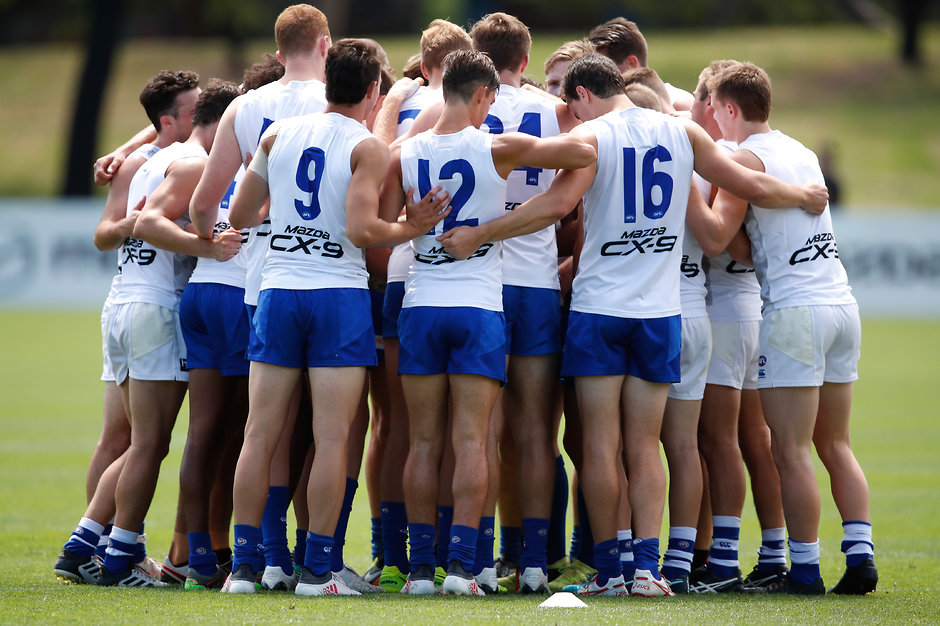 NORTH Melbourne has self-reported a list lodgement indiscretion to AFL investigations manager Ken Wood that could spring open a League-wide Pandora's box.
The Roos' decision came in the wake of Collingwood's $20,000 fine – half of which was suspended until October 31 this year – last week for Flynn Appleby training at its VFL affiliate leading into the 2017 drafts.
An AFL.com.au investigation exclusively uncovered Appleby, who the Magpies picked with the sixth selection in last year's NAB AFL Rookie Draft, as the unnamed player.
AFL rules state that a player of any age who was invited to a draft combine – national, state or Rookie Me – cannot train with an AFL club or affiliated state-league team leading into the same year's drafts.
Appleby tested at the Rookie Me Combine in October, then trained with Collingwood's VFL squad for three weeks in November leading up to the drafts.
AFL.com.au can reveal that North Melbourne had three ineligible footballers under the same rule – 5.9(b)(ii) in the official AFL rules handbook – training with its new VFL team ahead of last year's drafts.
The Kangaroos confirmed the club's self-reporting to AFL.com.au.
"We notified the AFL regarding the list lodgement and eligibility rules and are currently working with the League to review the information that was volunteered," the statement read.
AFL.com.au understands there are other clubs, on top of the Magpies and North, that broke the same rule before last year's drafts.
"The AFL was contacted by the North Melbourne FC yesterday (Friday) regarding this aspect of the player rules (unlisted players training)," an AFL statement to AFL.com.au read.
"The AFL Integrity Department will be responsible for examining the information provided and determining if any action is required under the Player Rules.
"As this matter is currently being reviewed, the AFL will not comment any further."
There is genuine confusion about the rule among some AFL and TAC Cup clubs.
Multiple sources AFL.com.au spoke to in the past week believed the rule applied only to 18-year-olds or players eligible for the draft for the first time.
An AFL spokesman told AFL.com.au on Thursday that "the player's age is not relevant".