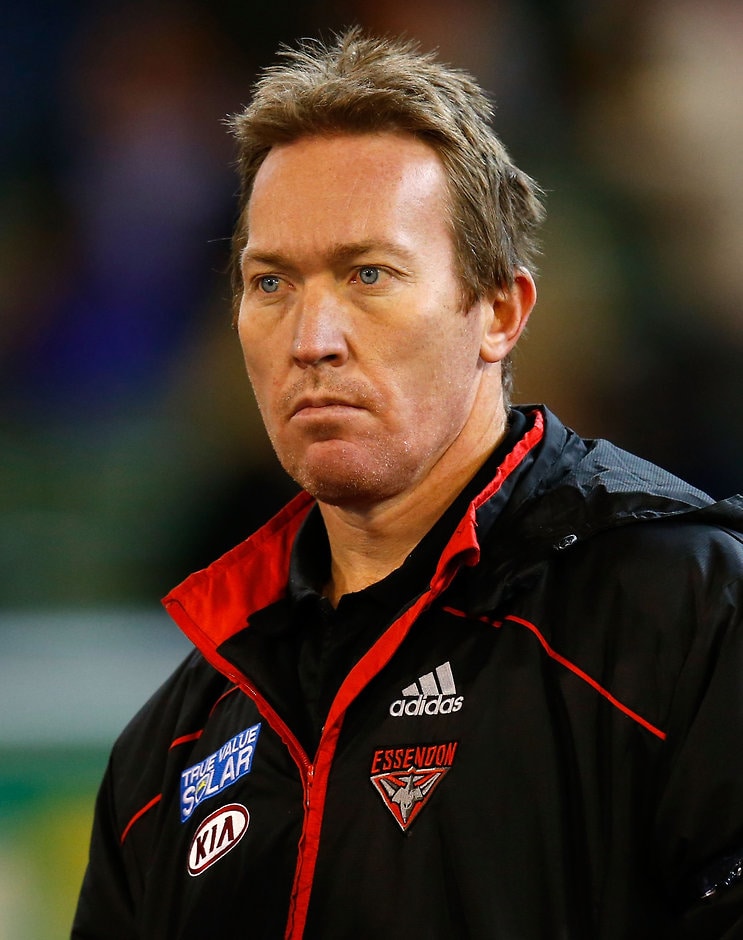 ESSENDON'S former fitness boss Dean 'The Weapon' Robinson insists he was just following directions from coach James Hird throughout the club's controversial supplements program.
"The Weapon's not the man, he was just a person doing his job," Robinson said on Wednesday night.
In an extended, paid interview with the Seven Network, an at times emotional Robinson painted a picture of a club completely controlled by Hird.
"Everything was known, nothing was closed door, James Hird drove everything," Robinson claimed.
"It was a boys club - whatever James Hird wanted, James Hird got.
"This was more than I've ever seen before. I've seen strong cultures, I've seen strong coaches, I've seen successful coaches.
"It was no expense spared - everything was whatever it takes, and I guess that was the slogan they went with this year, 'whatever it takes' because that was James Hird's attitude.
"Who challenges James Hird at Essendon? I tried a couple of times but I learned pretty quickly that that was something you don't do."
Late on Wednesday night, Essendon issued a brief statement rejecting Robinson's claims.
"The club acknowledges that Dean Robinson appears to be under an extreme amount of pressure as are a number of people who are employed at the Essendon Football Club," the statement read.
"However, the series of allegations made by Dean Robinson on Channel 7 tonight are totally without foundation. They are coming from a disgruntled, disaffected and discredited ex-employee.
"They are outrageous in nature and the club is seeking appropriate legal advice."
Robinson said in hindsight, he was not convinced about the merits of the supplements program undertaken by the club.
"If you really asked me 'did they work' - I don't think they did," he said.
In the interview with Luke Darcy, Robinson also claimed:
- Controversial sport scientist Stephen Dank was immediately brought into James Hird's inner sanctum
- Dank was the only name he raised when asked to recommend someone to run the Bombers supplements program
- Dank was given his own office, where Robinson witnessed Dank injecting Hird
- He had been injected with the same 'vanity agent' as Hird
- Dank kept invoices to himself
- Hird thought Essendon was being "outmuscled"
- A warning e-mail, leaked to the media, from James Hird about the supplements program was only sent in response to a more detailed e-mail from Robinson
- Hird had told him about a doctor he met overseas who had an undetectable cream
- Football boss Danny Corcoran had threatened to "destroy" his career
- He can't be certain of the amino acid Dank was treating the players with: "To this day I don't know what the amino acid is."
- He'd wound the supplements program right back during the 2012-13 off-season
- His biggest mistake was leaving the Geelong Football Club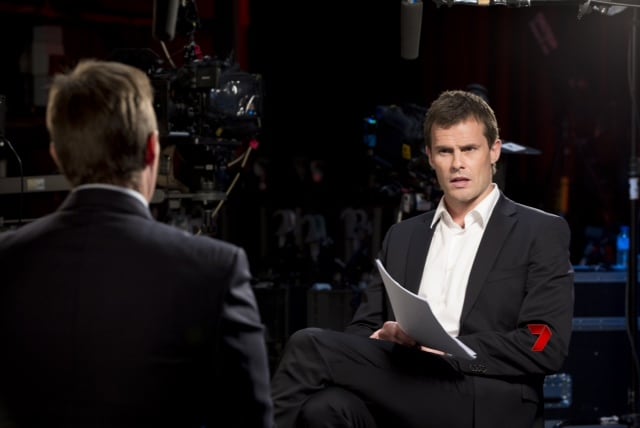 Former Bulldog Luke Darcy interviews Dean Robinson on Channel Seven on Wednesday night.
Robinson resigned from the Bombers last week, having been stood down since February 5. He intends to sue the club.
"I've been handcuffed for too long, I've been restricted and people to deserve to know what went wrong," he said.
Channel Seven confirmed Robinson was paid for the interview, but wouldn't reveal how much.
The network said it had offered Essendon the opportunity to view its 'special report' before it went to air nationally, but the club declined.
Matt Thompson is a reporter for AFL Media. Follow him on Twitter @MattThompsonAFL
The views in this article are those of the author and not necessarily those of the AFL or its clubs