HAVE you ever had one of those days when everything starts off bad, and then gets continually worse? Well, the Suns had that … but for an entire season.
At the beginning of the year, they were a team many believed was destined for September action. This wasn't to be and to make matters worse, not only did they win four games, they conceded the most AFL Fantasy points against them, and the scored the least as well.
More Fantasy prices:
> Carlton: Will Brendon play the kids?
> Brisbane Lions: Fantasy Pig and friends
Things went south for the Suns very quickly after a devastating run of injuries to their star players, with none bigger than Gary Ablett (MID, $581,000) who only managed six games. He's priced at an average of 105 next season, which is still very cheap considering he has averaged 118 in his four previous seasons with the Suns.
With all this horror behind them, they are now firing and ready to go in 2016.
Click here for every Gold Coast player's starting Fantasy price and position

Jaeger O'Meara (MID, $415,000): O'Meara missed the entire season in 2015 and now comes to us priced at an average of 75. Prior to his injury, he has averaged 93 and 89. He is an elite premium midfielder who is back training and confident he'll be right for round one. Lock him into your team.

Dion Prestia (MID, $496,000): He only managed eight games this year before he too was added to a long list of injured players. He finished with an average of 95 and has been given a slight discount, to now be priced at an average of 89. Prestia is capable of average 100+, but he needs a fit Gary Ablett beside him. In 2014, Prestia averaged 10 points more in games when Ablett played, making him one to watch over the pre-season.
Keegan Brooksby (RUC/FWD, $244,000): Now that Zac Smith is with Geelong, maybe this is the opportunity that Brooksby has been waiting for. He only managed three games this year and will provide great support for Nicholls if required. The arrival of Daniel Currie (RUC, $125,000) might hurt him slightly but Brooksby does provide a handy dual-position option for your Fantasy team's forward line.
If Keegan Brooksby earns his opportunities, he looms as a savvy dual-position option. Picture: AFL Media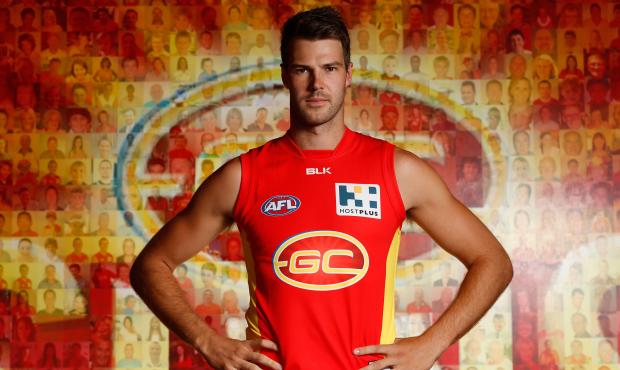 Matt Rosa (DEF/MID, $411,000): This former Eagle will be licking his lips with the new opportunities that will be on his plate this season. After being injured earlier this year, Rosa came back to play every game in the latter half of the season, only to be handed the dreaded green vest on three occasions. He finished with an average of 74, but has averaged more than 90 in two of the past four years. He's a top option as a defender.

Joshua Schoenfeld (MID, $164,000): He ran a 16.2 in the beep test and broke the record for the NAB AFL Draft Combine 3km time trial. Despite being drafted in the middle of the field at No.34, this kid is well and truly in the mix for round one.
At the age of 26, Ryan Davis (MID, $125,000) is another to keep an eye on. He played for the Eagles way back in 2008 where he played 14 games over two years. Davis averaged 21 touches and six tackles in the WAFL and is another 'rookie' to place on your radar.

David Swallow (MID, $459,000): The Suns have gone through more strapping tape and ice packs than any other team this year and Swallow was another player who has used up his fair share of supplies. The former No.1 pick managed just six games for the year at an average of 84, 10 less than 2014. He's back on the track and is in good shape for round one.

Steven May (DEF, $291,000): Although he has been a reliable defender for the Suns for a number of years, his Fantasy scores are something to shake your head at. In five years of AFL, May has only reached a personal best Fantasy average of 56. Good defender, but just not in Fantasy.
SUNDAY: The Traders are back to reveal Essendon's Fantasy prices and positions