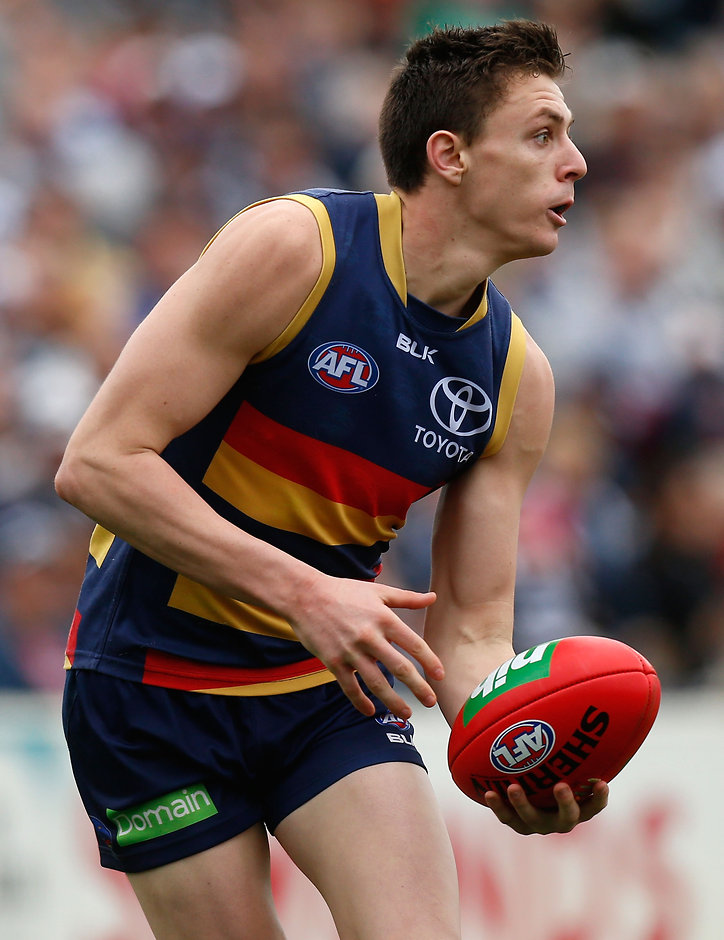 Now that I've experienced what finals football is about, I'm more driven this year
Jake Lever
JAKE Lever was frustrated by his first pre-season at Adelaide, but not exhausted – the youngster was eased into training while his teammates slogged it out.
He felt guilty, forced to end sessions early with a little left in the tank only to field questions about how tough he found the going.
Of course, the teenager was coming off a knee reconstruction that wiped his 2014 season – plus first year players are always held back slightly from being thrust into the life of an elite athlete.
Still, a year on, Lever now trains as hard as anyone, and told AFL.com.au he's relieved to consider himself a bonafide Crow.
"Last year I got eased into it pretty easily - everyone always asked me 'was it hard?'," Lever said.
"Yeah it was hard, but I think I got looked after pretty well, I wasn't as tired as I thought I might have been.
"You sort of feel guilty when you're on the sidelines as a first-year player and all the other blokes are running two more sets than you … it's relieving [now] to know that you're doing all the work.
"It's definitely harder now – I'm sleeping more on the couch when I get home … I don't do too much other than just train at the moment."
Even if he wasn't allowed to complete a full pre-season like the big boys, Lever's performances last year proved he was far more than just a young prospect.
The 19-year-old showed the maturity required at the elite level to shut down opponents and to create offensive drive – an impressive feat for a rookie holding down a key defensive post.
Given his form, he was unlucky to miss selection in the club's two finals – and the snub bit hard.
It drove him through the off-season, when he continued training to ensure he started the current pre-season in the best possible shape.
That taste of senior football, combined with the pain of missing out on a finals appearance means Lever will enter 2016 with his determination at peak levels.
"Now that I've experienced what finals football is about, I'm more driven this year," he said.
"Every time I'm struggling with the running and hear about football, it just always comes back to that finals game, missing out.
"At the time it was obviously really disappointing, but we won that first final so it was fantastic for the team – looking back now it was almost a blessing in disguise.
"It's a driving force for me and I just want to get out there to not only play football during the year, but to get to September and hopefully play four finals."