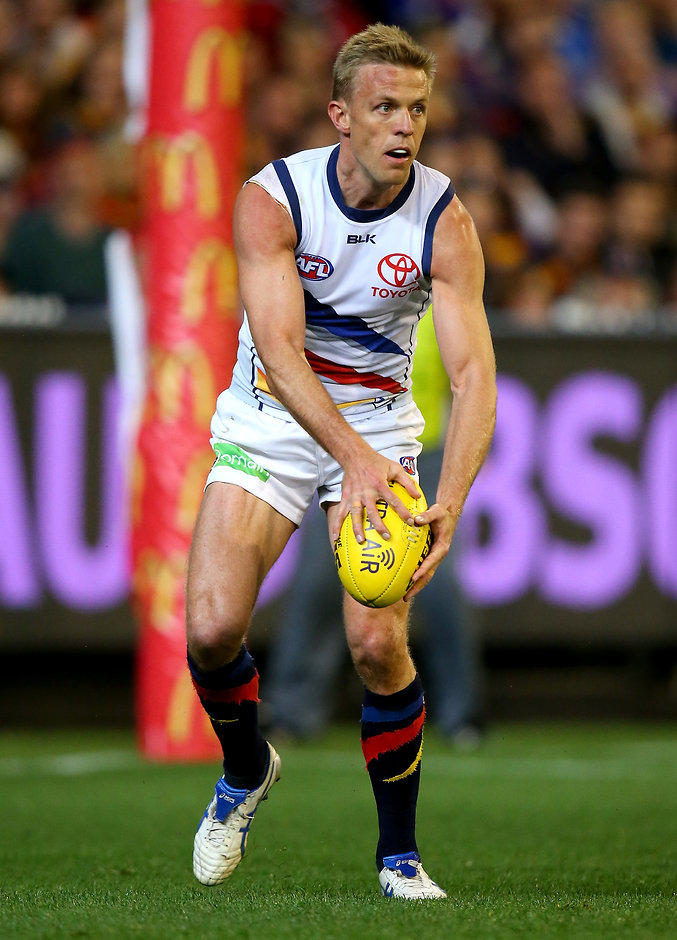 ADELAIDE veteran Nathan van Berlo appears back to his fittest, leading the club's return to training on Monday.
The veteran struggled to find his form last year after his 2014 season was wiped due to a ruptured Achilles and van Berlo was subsequently given a rest in the SANFL.
He improved towards the end of the year and finished with 20 games to his name in 2015 including two finals.
But with the Achilles injury a fading memory, the 29-year-old returned to the front of the running pack on Monday.
Teammate Brodie Smith backed van Berlo to play a key role in 2016.
"VB got knocked off last year so he was keen to get his crown back," Smith said.
"Somehow he's come back even fitter than he normally looks – I don't know how he's done that.

"He just keeps getting better and better, I'm looking forward to seeing what he puts on the park this year.
"With his Achilles, he took a bit to come back. For him to come back to pre-season the way he is and really firing on the track - he's going to put in a good year I reckon."
Rookie ruckman Reilly O'Brien looked an early casualty as he limped back to the car park with his left knee iced – although the club insisted he was fine.
Smith too cheekily questioned whether anything was actually wrong with the 20-year-old.
"He carries on all the time so I'm not sure what that is," he said.
"He's probably just trying to get his time down a bit – saying he had a sore knee."