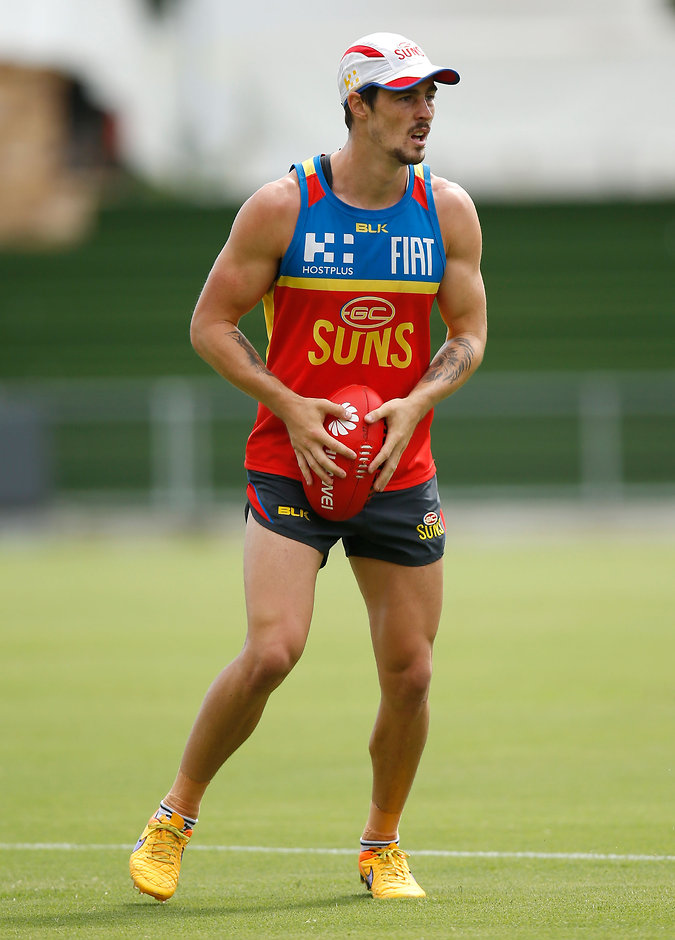 It's been one of our best pre-Christmas training blocks that we've had in some time
Suns assistant coach Andy Lovell
EMERGING midfielder Alex Sexton continues to earn the admiration of Gold Coast's coaching staff, with senior assistant Andy Lovell praising the 22-year-old after the club's return to training on Monday.
Lovell singled out Sexton and defender Kade Kolodjashnij for their superb pre-seasons to date as the Suns kicked off their 2016 at Metricon Stadium.
Sexton's summer form recently drew praise from coach Rodney Eade as he looks to build on a 2015 campaign that saw him average 11 disposals in his 13 matches.
But with almost all players on the Suns' list at full fitness, Lovell told reporters he had been left impressed by the group's overall performance this pre-season.
"We've had some really strong trainers but Kade Kolodjashnij is one that's been outstanding on the track," Lovell said.
"I think Alex Sexton's another player that's performed really strongly as well.
"I think as a collective group, though, it's been one of our best pre-Christmas training blocks that we've had in some time so in terms of singling blokes out too much, I think as a collective we've been really strong."
One player not at training on Monday was superstar skipper Gary Ablett, who married fiancée Jordan Papalia on New Year's Day.
Lovell said Ablett would miss the first few sessions of the new year as he and Jordan enjoyed their honeymoon.
"[We'll] give him a chance to get away and celebrate his wedding," Lovell said.
"Talking to him before Christmas, he's really excited and really looking forward to what the year ahead holds."