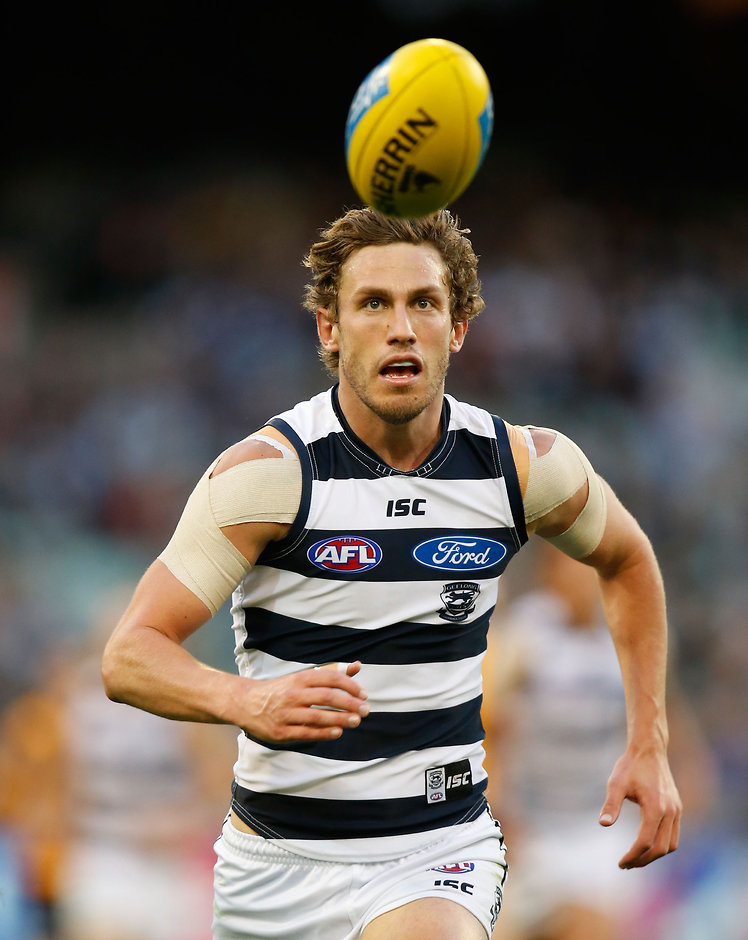 GEELONG midfielder Billie Smedts' terrible run with injury continues as he is set to miss four months due to a shoulder reconstruction.
Smedts dislocated his left shoulder at training on Monday.
Following scans and discussions with the Cats' medical staff, it was decided Smedts required surgery that will sideline him until May.
Geelong football manager Steve Hocking said in a statement that it was disappointing news for the 23-year-old.
"This is a setback for Billie, who had been training strongly over the summer," Hocking said.
"Injuries are never easy, particularly during this time of the year. Billie will be resilient and work through this, as he has done before when he has suffered setbacks.
"He will miss the remainder of the pre-season but is likely to be available in May. We are confident that the surgery and rehab will strengthen Billie's shoulder and allow him to play without this being an ongoing issue."
Smedts has played just 37 matches for Geelong since he was drafted back in 2010.
He missed most of 2011 due to hip surgery before making his AFL debut in 2012.
He played just six matches in 2014 after fracturing his leg in the pre-season and he managed just four senior matches last season after breaking his collarbone in a VFL game in May.