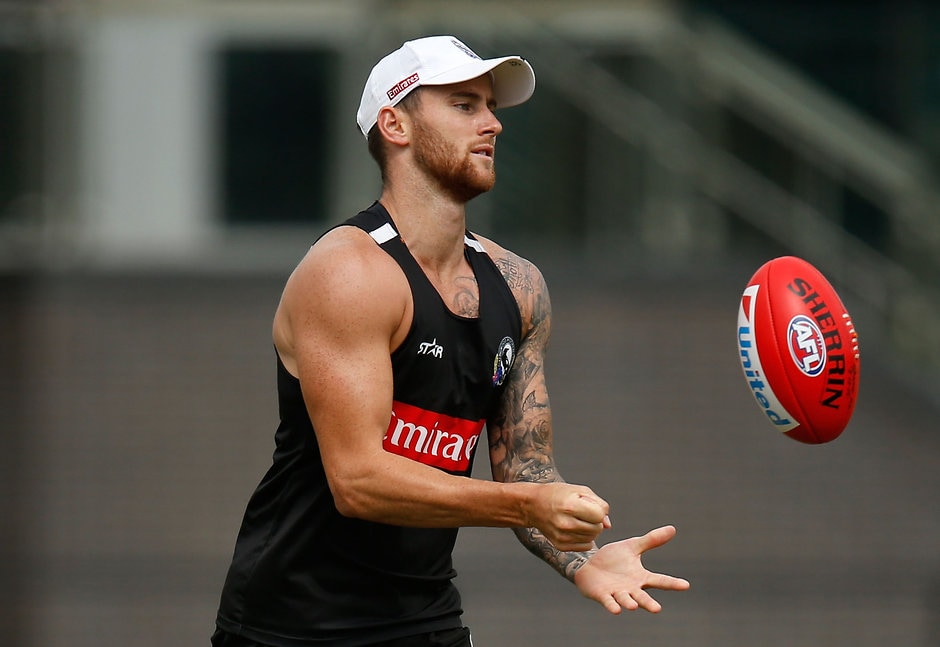 In the last couple of sessions I just had to do a bit of cross-training instead
Jeremy Howe on his foot soreness
NEW COLLINGWOOD recruit Jeremy Howe has been slowed by a foot problem but he says it shouldn't keep him out of full training for long.
The Magpies travelled to Maroochydore on Queensland's Sunshine Coast this week for a pre-season camp.
Howe, 25, told the club's website he was on light duties on the final two days of the camp due to the foot issue, but insisted it was not serious.
"I've got a bit of foot soreness in my right foot," the former Demon said.
"With any luck, that settles down pretty quickly over the weekend which will enable me to get back into full training again.
"Apart from that, my fitness levels are really good. I was running well and training well before that.
"Hopefully I can get back as soon as possible."
Tyson Goldsack was another Magpie who suffered soreness in Queensland as he continues to battle tendinitis in his knee.
Howe said he had settled in nicely at Collingwood after requesting a trade from Melbourne.
He said he had used the training camp as an opportunity to form some relationships with his new teammates.
The swingman also said that he had been training with the forwards after coach Nathan Buckley confirmed in December that Howe had been recruited to play a role in the forward line and occasionally on the wing.
"Speaking to 'Bucks' over the offseason it was always going to be a centre/forward role," Howe said.
"Some games I might play the majority forward, sometimes I might play on the wing.
"Pre-Christmas when I was training with the boys I was just trying to get a bit of chemistry with the likes of Clokey (Travis Cloke), Jamie (Elliott), Jesse (White) and Darcy (Moore).
"Hopefully I can get back as soon as possible and continue that. It'll be exciting to run out in the black and white with those boys."
Howe kicked 80 goals in his 100 games with the Demons including 28 in 2013. But he kicked just 15 goals in the last two seasons as he spent most of his time in defence after Paul Roos took over as Melbourne coach.
The Magpies open their NAB Challenge campaign on February 28 against Geelong at Simonds Stadium.