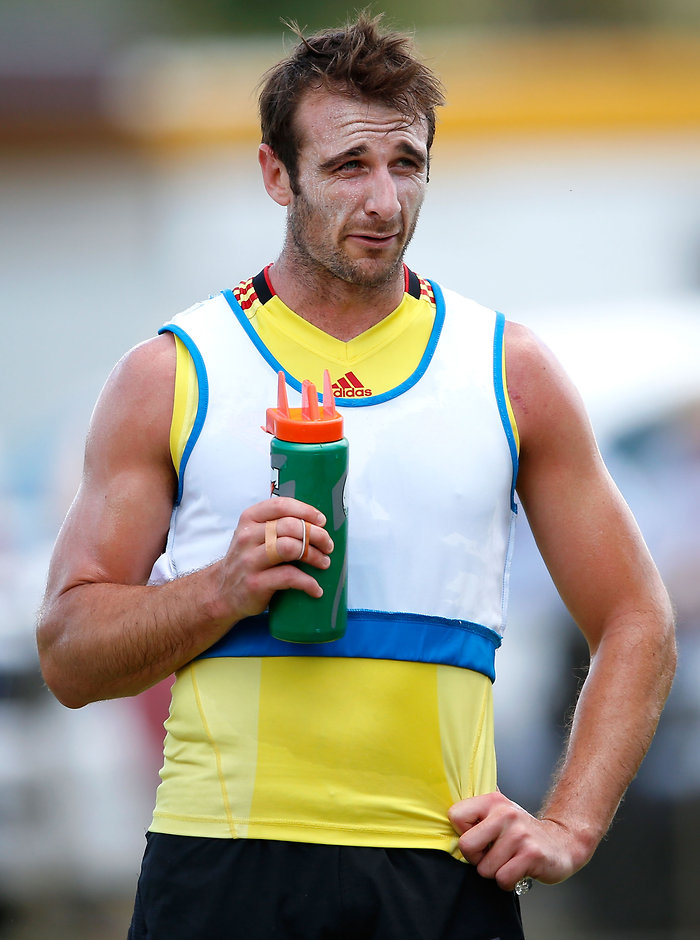 Over time, you just look at this and think: 'How have we arrived at this point?'
Tim Watson
• Eight burning questions about the bans
• What the Dons' round one team could look like
• Timeline: Three years of turmoil for Essendon
• Where are the Essendon 34 now?

JOBE Watson was in shock on Tuesday as he digested the Court of Arbitration for Sport's penalty that will sideline him for the 2016 season, according to his father, Bombers legend Tim Watson.
Watson said had spoken briefly to his son, the Essendon skipper, on Tuesday and he got the sense that Jobe was trying to comprehend the decision.
"I think he is in shock," Watson told Channel Seven.
"I think it is too early for players to actually really rationalise how they think. That will happen over the next 24 to 48 hours and the weeks and months ahead."
Watson's Brownlow in limbo after ban

Jobe Watson was one of 34 past and present Essendon players who were found guilty of an anti-doping violation for their involvement in the Bombers' 2012 supplements program and received a two-year penalty that will see 17 players currently on AFL lists miss the 2016 AFL season.
His father – who played in 307 games and three premierships with Essendon – said he asked himself today how his son and the club found themselves in this position.
"When it first began, nobody really knew the enormity of it or the consequences of it at that stage or the complexities of it," Watson said.
"Over time, you just look at this and think: 'How have we arrived at this point?' Particularly for somebody like Jobe who is so ethical and he's so moral – as a parent I look at him and I think: 'How can you be in this situation?"
Watson said he had not considered whether Jobe would retain his Brownlow Medal or even the fact he would miss this season. His priority on Tuesday was supporting his son.
"It's been really been about supporting him as a family," Watson said.
"We've all been in shock, really, with the severity of this penalty. Firstly, that the players [have been] found guilty and then the severity of the penalty. That is still being digested by everyone."