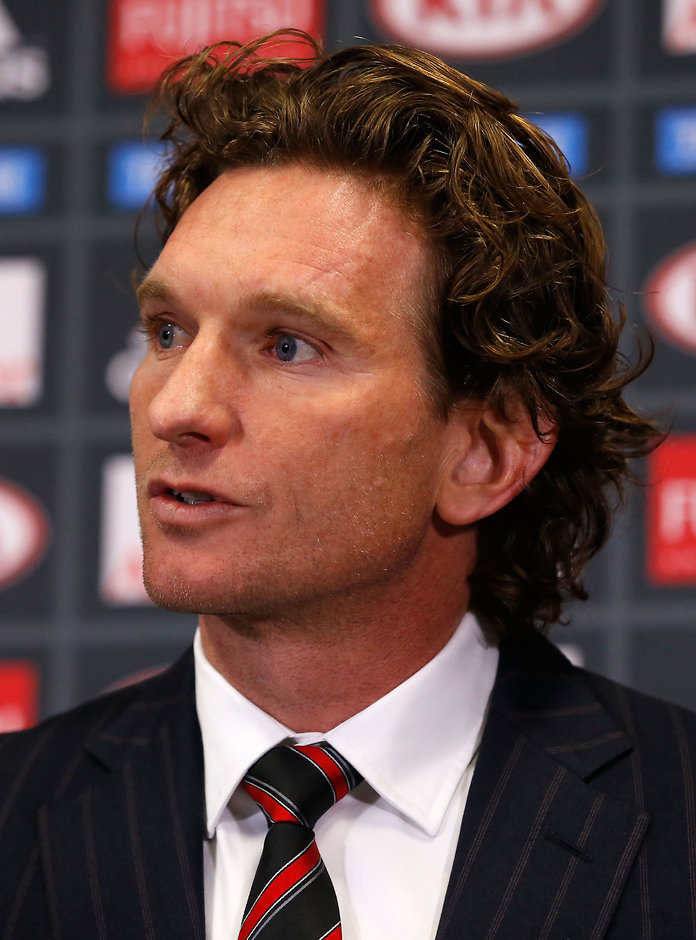 For us, it felt like spin first and procedural fairness last
James Hird
THE AFL put "spin" first and fairness last as it tried to control the ASADA investigation into Essendon, former coach James Hird says.
He also said his trust was broken and he apologised to the players for breaking his promises to them.
The Court of Arbitration for Sport this week upheld the World Anti-Doping Agency's appeal against the AFL tribunal decision to clear 34 past and present Essendon players of taking the banned substance thymosin-beta 4 while Hird was coach.
The decision resulted in a season-long ban for the 34 players.
In a column published by the Herald Sun, Hird said the AFL was always looking for a managed outcome.
"For us, it felt like spin first and procedural fairness last," he wrote in Saturday's Herald Sun.
Hird said former AFL CEO Andrew Demetriou told former Essendon chairman David Evans that a report was about to be released, accusing Essendon of taking performance-enhancing drugs.
He also said he would have demanded an explanation from his coach if he had been exposed to similar circumstances as a player.
"My explanation to the players is that my own trust was broken," he said.
"As a consequence, the environment I had promised to create for the players was compromised.
"I apologise to the players and their families."
Hird said he had taken people at their word.
"If I were to do things differently, it would be to trust less, to ask more questions, and demand more answers," he said.
Hird also repeated his line that the 12-month bans were a miscarriage of justice.