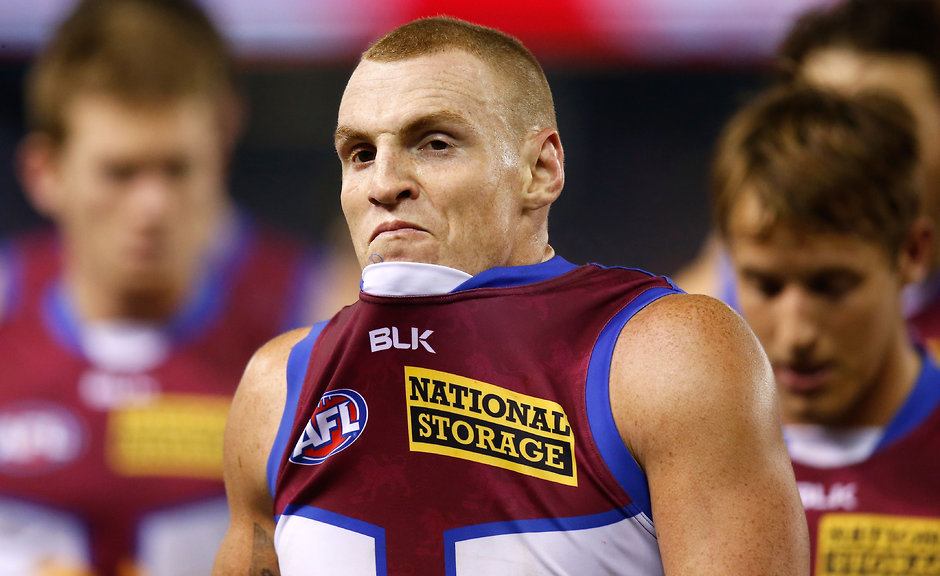 I don't want any excuses this year
Mitch Robinson
MITCH Robinson is 26 and coming off arguably the best season of his AFL career, but the Brisbane Lions' enforcer is hungrier than ever to improve.
So much so, the former Carlton half-forward turn midfielder has chased down a company to help with his diet.
He's not trying to strip weight, just have more energy.
Despite the off-field misdemeanours that dotted the early part of his career, one thing Robinson could never be accused of was a lack of effort on either the training track or playing field.
And after being one of four winners of the Lions' best and fairest in 2015, he wants to get even better.
"I don't want any excuses this year," Robinson told AFL.com.au.
"Last year I had the motivation and this year I want the same thing. I'm going to do everything to a tee and try and get better this year.
"When I came up here I did diet all by myself basically.
"It worked well for me, but I got a new sponsor on board, someone I approached to see if they'd do meals for me, and they'll deliver me weekly meals and make sure I'm fitter."
Clean Cut Foods is the company helping Robinson, but he says home-life with almost two-year-old son Chance and partner Emma, who is expecting a baby girl in March, has its challenges.
"She's got eight weeks to go and there's a lot of chocolate around the house," Robinson laughed.
"Trying to keep away from that is hard when you open the fridge or cupboard and there's a big block of chocolate staring at you.
"I just want to have more energy. When I train and play I play with a lot of energy and I want to make sure I sustain that for longer periods of time.
"It's a high-energy diet."
Robinson was a 'Mr Fix It' for the Lions last season, starting in the forward line but being shifted to the midfield halfway through the season with devastating results.
In his final nine matches, he averaged 25 disposals and 10 tackles.
Robinson says with the interchange cap being dropped from 120 to 90 this season, he expects to be rotated between the midfield, wing and half-forward.