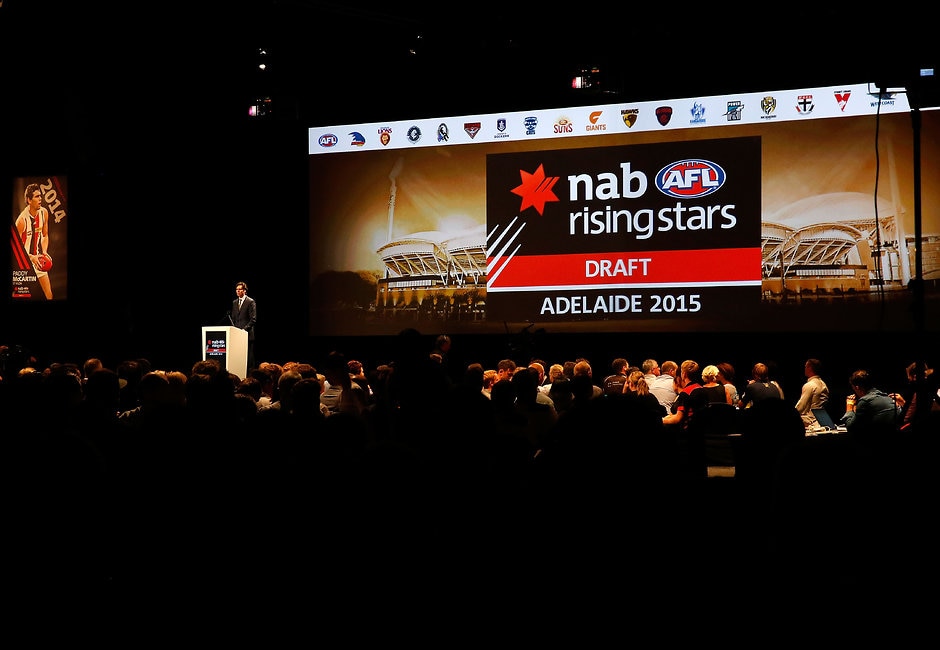 • NAB AFL Draft Hub: Get to know your club's future stars
• Every NAB AFL Draft pick ever
THE NAB AFL Draft could be headed to Sydney, with the New South Wales Government expressing interest in hosting the event.
AFL.com.au understands the state's tourism arm, Destination New South Wales, is working on a proposal to host the event in the Harbour City this November.
The draft was last held in Sydney in the Homebush Olympic precinct in 2011, ahead of Greater Western Sydney entering the AFL in 2012.
It is understood talks are in their infancy, and no venue has yet been locked in as part of this proposal.
NSW sports minister Stuart Ayers declined to comment when contacted by AFL.com.au.
Last year's draft was held in Adelaide following a three-year stint at the Gold Coast.
The switch to Adelaide was only confirmed in August, after the Queensland Government decided it wouldn't renew its commitment to the event.
Last year's draft had to be held on a Tuesday night, so it didn't clash with the start of the first pink-ball twilight cricket test, which was being played at Adelaide Oval later that week.
The event attracted some criticism over a new format that appeared clunky at times.
But despite some broadcast issues, the father-son and academy bidding system worked successfully.
It is likely the format will be tinkered with for this year's event.
In recent years, the AFL has worked hard to increase 'the buzz' around its annual player selection meeting.
The draft hasn't been held in Melbourne since 2009.