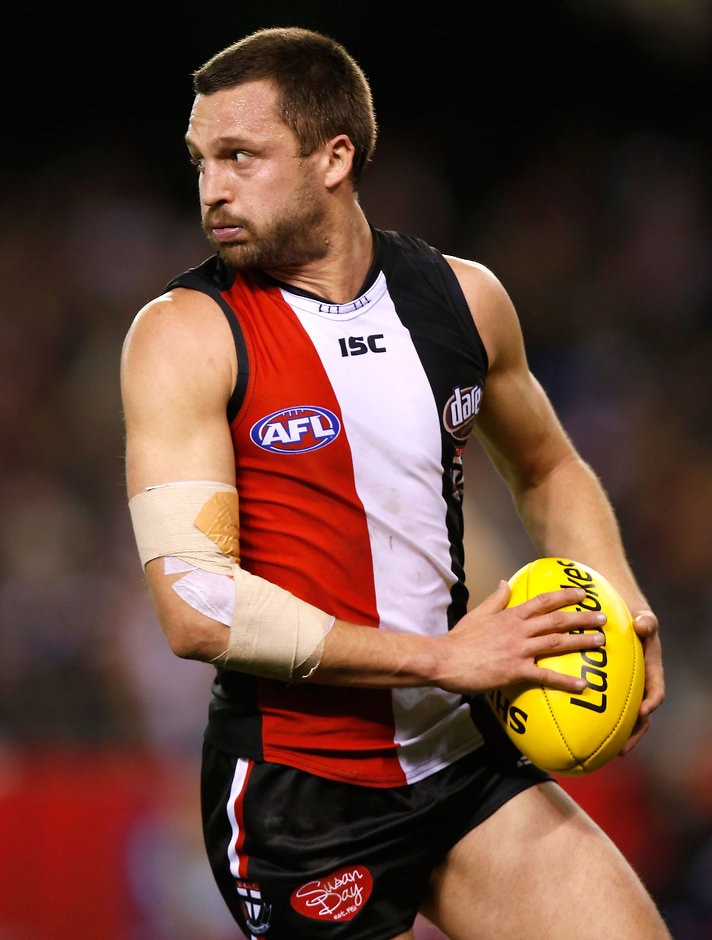 ST KILDA defender Sam Gilbert says Jarryn Geary would be his choice as the Saints' next captain when skipper Nick Riewoldt eventually hands over the reins.
But he said Riewoldt remained the best captain he had ever seen and he would be happy with whoever held the title in 2016.
The Saints have not declared Riewoldt as the skipper for this season, but the 33-year-old champion remains the likely choice.
Gilbert said the St Kilda leadership group was strong and that remained the most important consideration.
"The best thing about that is that they have got all the boys following them and that is what I am enjoying the most," he said.
"As far as Nick goes, he is the best captain I have ever seen and probably one of the best players I have ever seen, so no matter who gets it he is going to be an extremely good leader around the club."
Riewoldt plays his 300th game in round two and will chalk up 200 games as captain of the club in round one if he remains in the job.
He is still one of the most influential players in the game, both on and off the field.
"We obviously speak about who is a good leader and the way we want to be led, but as far as captaincy goes it is not the be all and end all for us," Gilbert said.
"It doesn't really faze the boys who is captain as long as they are doing it for the right reasons and leading us the way we want to be led."
When pressed on who might be next in line to assume the job from Riewoldt, Gilbert nominated the 27-year-old Geary.
"He has got very good leadership. He speaks very well in front of the group. He speaks at the right time and I really like the way he goes about his footy," Gilbert said.