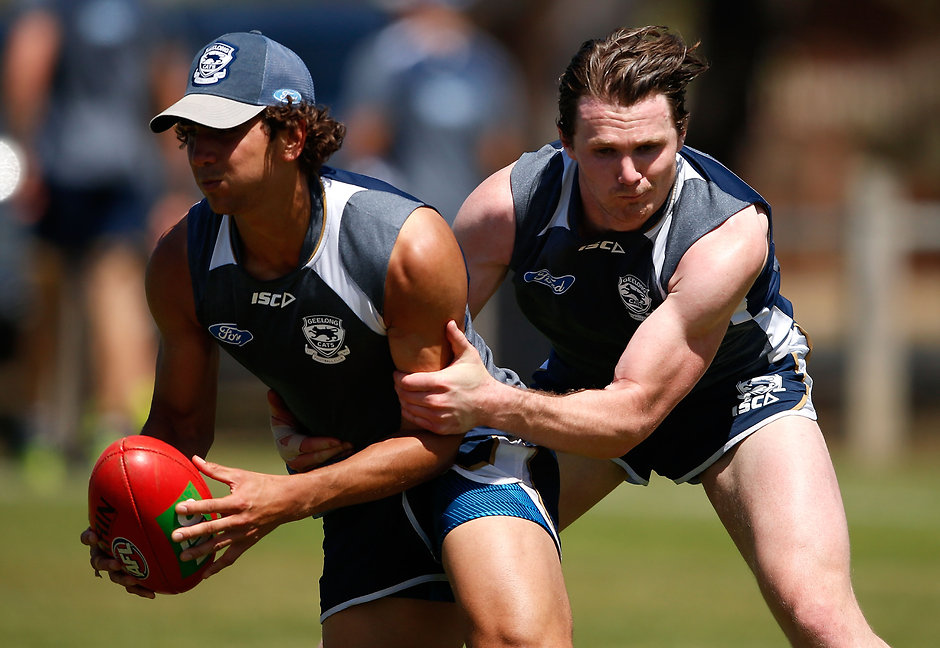 GEELONG has been given the all clear to resume training at Simonds Stadium on Thursday after being forced to vacate the ground earlier this week due to damage caused by record rainfall in the region last Wednesday.
The local council had to inspect the ground to assess the extent of the damage caused by dirt from the new stand's construction site that seeped onto the ground during the storm.
The Cats used Geelong College for a time trial on Monday and then had to relocate to Geelong Baseball Centre at Waurn Ponds for Tuesday's session after returning from a scheduled break last week.
The clearance to use the ground relieves concerns that training would be disrupted if they were forced from the ground for an extended period.
The Cats only returned to pre-season training at Simonds Stadium after Christmas as demolition work began to prepare for the stage four redevelopment of the venue.
They had also been training at home grounds of local Geelong Football League clubs, Newtown and St Mary's.
The Cats host Collingwood at Simonds Stadium in the first round of the NAB Challenge on February 28.
They have also reached agreement with Deakin University to use the Waurn Ponds campus as an alternative training facility in the near future.