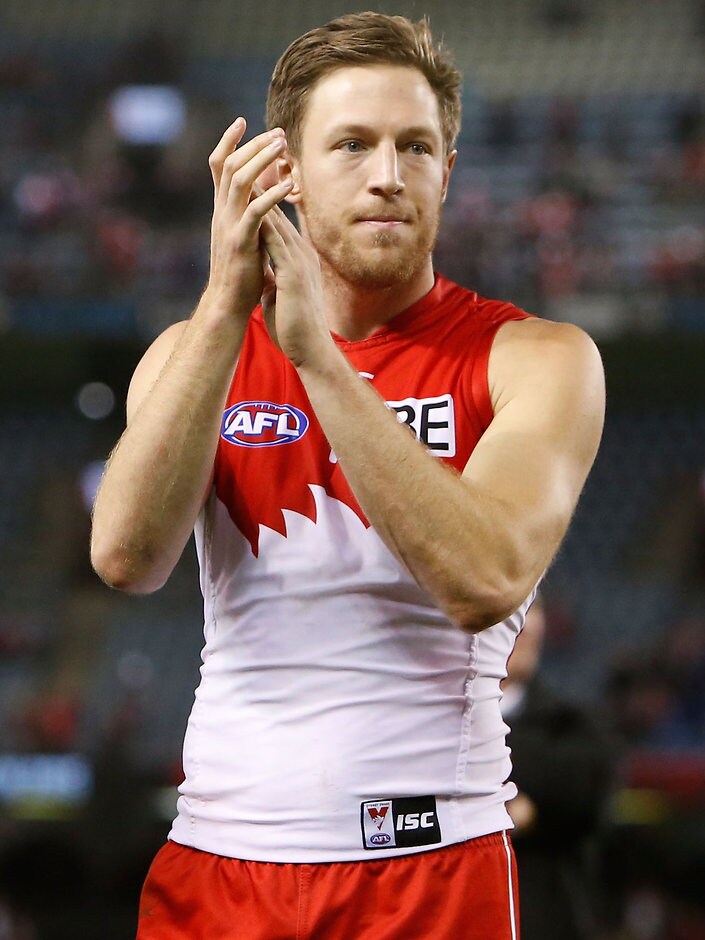 I'm not even sure I'll keep my spot
Jeremy Laidler
SYDNEY Swans defender Jeremy Laidler has put his hand up to take over the attacking role left vacant by the retirement of premiership backman Rhyce Shaw.
Coming off a career-best season in which he played all but one match, Laidler wants to improve the offensive side of his game.
A vital part of the Swans' defensive set up with his ability to play on talls and smalls, the 26 year-old - who averaged almost 16 possessions per game last season – believes he can raise his output again.
Speaking from the club's pre-season camp in Coffs Harbour, Laidler said he'd been working towards a change in roles since Shaw's departure.
"I'm trying to bring that (run) into my game. I've been practicing it through the pre-season because the amount of drive and type of footy that Rhyce Shaw created was really noticeable," he said.
Swans lock in another key cog down back
"There will be something missing there, so all of our back six, 'Ramps' (Dane Rampe), (Heath) Grundy and others will have to step and try and take that role.
"We've got a few numbers that can go through there."
Despite playing 23 games last year and 19 in 2014 – his first season at the Swans - Laidler still thinks he needs to establish himself at his third AFL club, after unsuccessful stints at Geelong and Carlton.
Surprisingly, the left-footer says he doesn't even consider himself a lock in the Swans' best 22, and has earmarked leadership as another area to work on.
"I can't get comfortable with where I'm at, I've still got to look to improve," Laidler said.
"I'm not even sure I'll keep my spot. I still have to keep working hard because there's a lot of young blokes coming through, which is good.
"I like to speak up at training and games – I hope the boys listen – and I try and deliver with my actions as well.
"I'm still learning from guys like Ted Richards and Heath Grundy and I'll keep learning from them while they're still here.
"I still work with 'Shawry' on my positioning and running off and he's been massive with his coaching and my development as well."