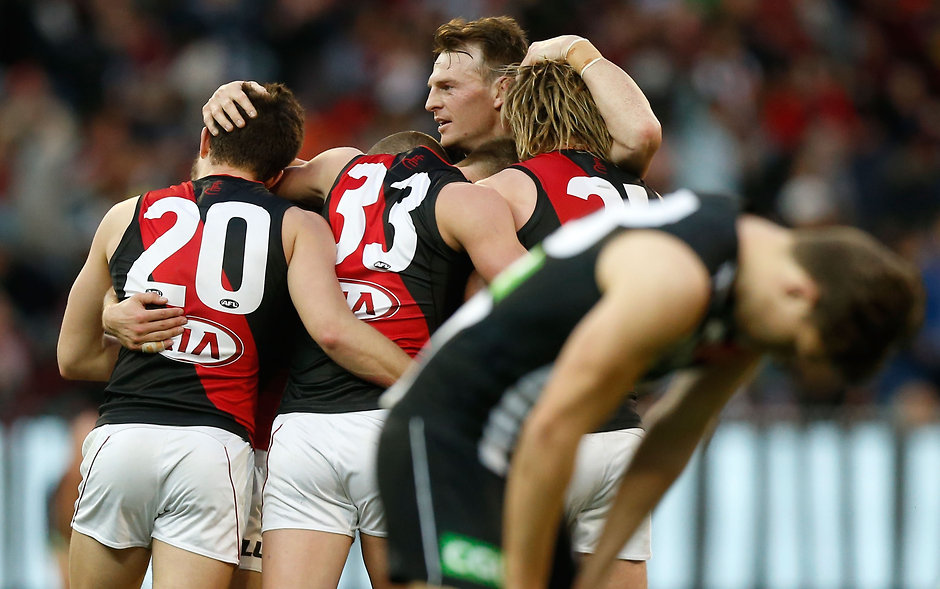 A premiership is not at the front of mind right now
Brendon Goddard
THE REALITY he might never win a premiership has dawned on Brendon Goddard, but the new Essendon captain says guiding the embattled club back towards flag contention would give him just as much satisfaction.
For the first time since his early days at St Kilda, Goddard has no choice but to forget about a premiership tilt after a dozen of the Bombers' best players were rubbed out for the entire 2016 campaign for doping offences.
Instead the 30-year-old – who played in two Grand Final losses and a draw as a Saint – is focusing on developing the raft of youngsters who he hopes might one day lead the Dons back to the top.
The Essendon 34: Frequently asked questions
"The position we're in, the demographic, age, I feel great responsibility trying to help the footy club get back to where it was," Goddard told News Corp.
"More so, I feel responsibility for the younger players. I have a responsibility to lead and help shape their future. That's what I honestly feel."
Goddard's mindset is a stark contrast to the night he won the Bombers' 2013 best and fairest, after his first season in red and black, and called on his teammates to push for the ultimate prize.
"I don't think it's important to think about premierships right now, but I thought about that as the ASADA investigation was ongoing," he said.
"Things got worse, or things never got better, and a premiership is not at the front of mind right now.
"Even thinking about wins/losses is not important to me right now. It's about the young kids, fast-tracking their development so if and when the guys come back, we're in a better position than when they left.
"It is difficult to get your head around.
"I'm there to win premierships, but I might not be around for it. So, if they win a premiership in five, six, seven years, I'd sit back with great satisfaction that I've played a part in it. As much as I put my self-pride aside, I'd still be satisfied."
Life at Tullamarine has been a whirlwind since the morning of January 12 when the Court of Arbitration for Sport delivered its fateful verdict.
Ten days later, Goddard, who had been in "utter disbelief" when the suspensions were relayed, reluctantly took the reins as skipper from Jobe Watson.
While the star midfielder immediately went on the record saying he will scale back his demonstrative on-field style as captain, he's also heeded the advice of coach and former West Coast dual premiership skipper John Worsfold.
"He says it's important to be yourself as captain," the 269-game veteran said.
"I've been exposed to captaincy and leadership along the way, but I think he's picked up on what kind of person I am, so he talks to me about not trying to take on too much on. But my tendency is wanting to do more.
"I'm a bit of a control freak. I've got better at delegating as I've got older, but it's in my nature that if you want the job done, it's best to do it yourself, kind of thing. That's the way my old man taught me."