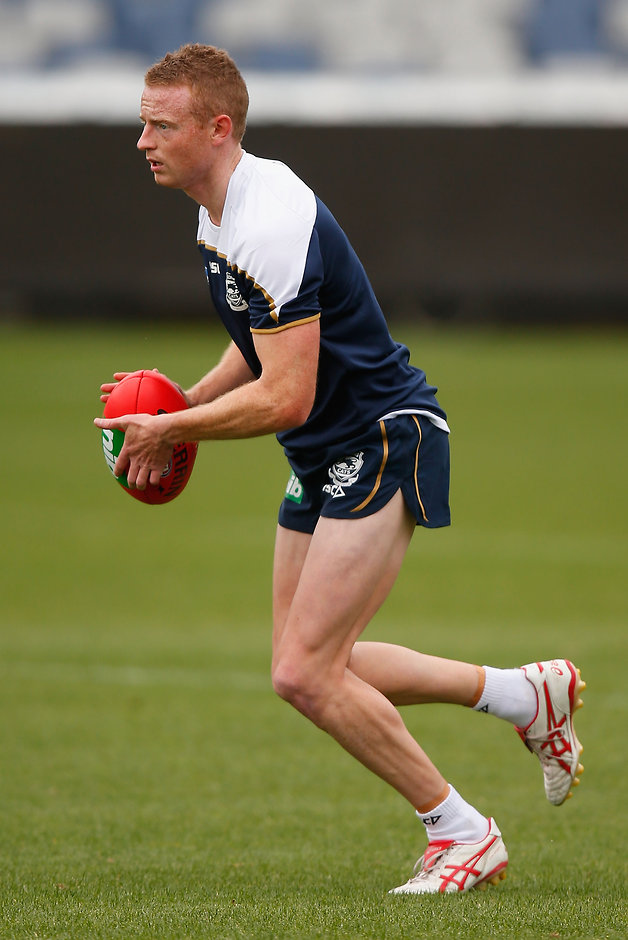 FORMER Melbourne and Geelong player Sam Blease could still receive compensation for a career-ending concussion.
News Corp reported on Monday that the 24-year-old, along with former Saint and Lion Matt Maguire, was seeking compensation under rules in the collective bargaining agreement that provide financial payouts to players for a career-ending injury.
AFL.com.au understands discussions are continuing as to how players in Blease's situation might be eligible for compensation, whether via the collective bargaining clause or other avenues.
Blease told radio station SEN on Monday morning he could not comment on the compensation issue as the discussion between the lawyers and the AFL remained ongoing.
"That is in a process at the moment and the lawyers are working through that. I am probably not in a position to comment. It is quite a sensitive issue and we are working through that at the moment," Blease said.
Blease retired last season after one game with the Cats, and said lingering problems from a delayed concussion had led to doctors advising him to give the game away.
Players who receive payments under the career-ending injury collective bargaining clause cannot play the game again.
Blease also saidl he had agreed to donate his brain for research into concussion after CTE (chronic traumatic encephalopathy) researcher Chris Nowinski contacted him via social media.
"When I first got asked the question I was taken aback a little bit and said 'I've got a few years ahead of me, hopefully'," Blease told SEN.
"[But] there needs to be a better understanding of what concussion looks like and where it is going because it is quite serious. It certainly has come a long way in the way clubs and the doctors treat it."