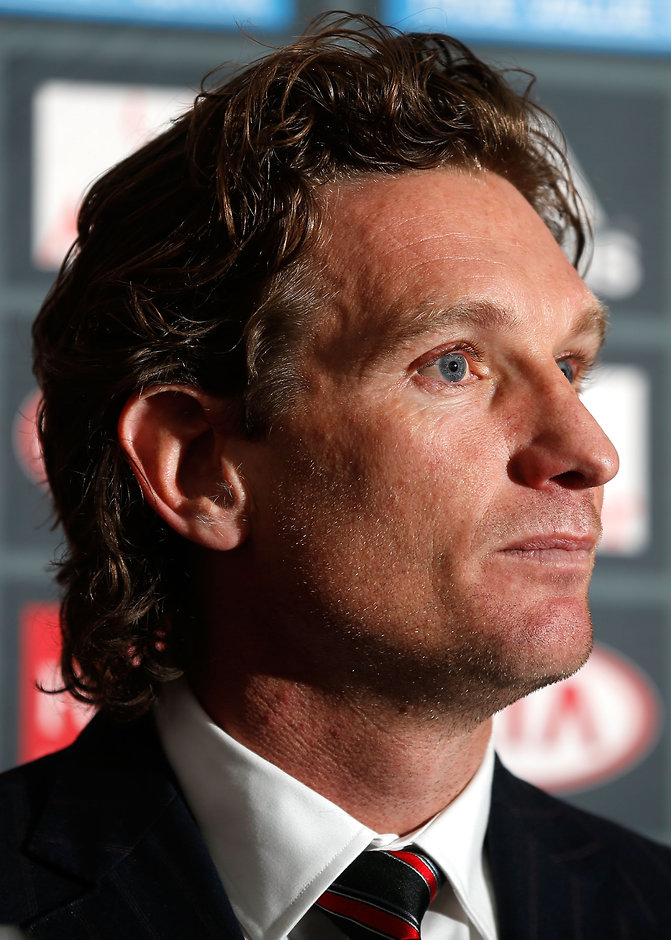 FORMER Essendon coach James Hird doesn't believe he should be left with a half-a-million dollar legal bill for defending the club against doping claims.
He is suing the football club's insurer, Chubb Insurance, after they declined to pay the legal costs of his failed bid to sue the Australian Sports Anti-Doping Authority in the federal court in 2014, and the cost of a subsequent appeal that Hird lost in 2015.
Hird appeared before the Victorian Supreme Court on Tuesday for the start of his lawsuit and is expected to take the stand later in the day.
His barrister, Geoff McArthur QC, says the coach incurred his legal bills - $659,520 according to an amended statement of claim - as an officer of Essendon football club, which means his costs are covered by the club's insurance policy.
"The policy provides cover for costs incurred for defending, investigating, settling or appealing a formal investigation," Mr McArthur said in his opening statement.
"Mr Hird is seeking reimbursement for the legal expenses that occurred."
The insurer is refusing to pay because they view Hird's trial and appeal as "litigational costs" - which the contract does not cover - but this interpretation is incorrect, Mr McArthur says.
Hird's legal team say indemnity began when ASADA and the AFL sent a letter in April 2013 to formally interview the coach about the club's supplements program.
"One of the issues in this case is whether that (letter) is sufficient to trigger the response of the insurance policy," Mr McArthur said.
After receiving the letter, Hird spent more than $32,000 on subpoenaed documents from the AFL as part of his Federal Court application to stop ASADA's probe, according to the statement of claim.
The coach's application was dismissed in September 2014, with Hird ordered to pay ASADA's costs.
A subsequent appeal was dismissed in January 2015, with Hird again ordered to pay ASADA's costs.
The coach had sought to have Chubb pay ASADA's costs, but this was dropped from his lawsuit on Tuesday.
The opening statements continue.