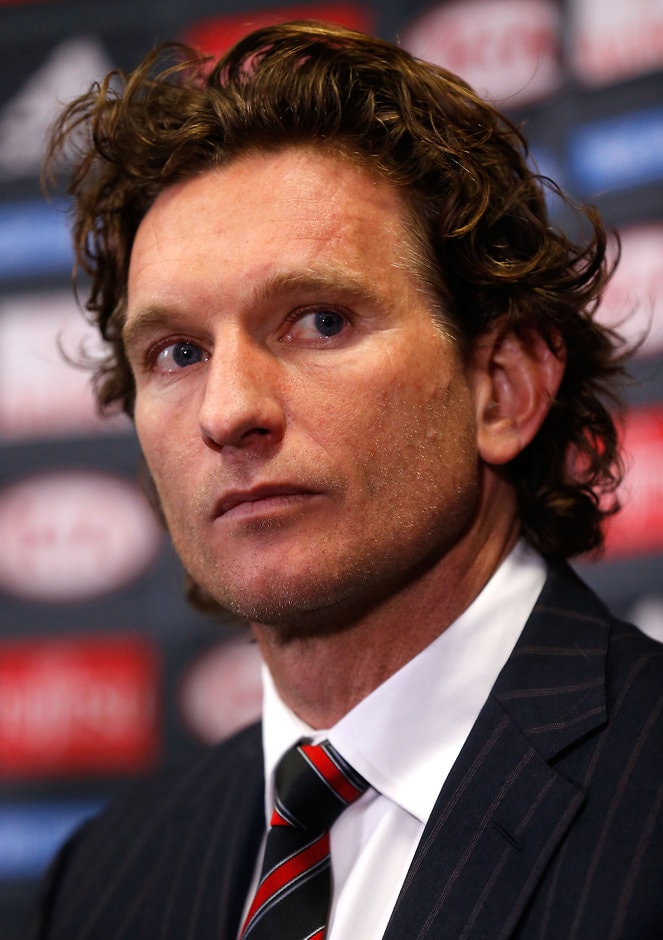 I wouldn't have a team to coach if 34 players weren't allowed to play
James Hird
AN UNKNOWN third party has paid the court costs that James Hird owed to ASADA after his failed cases over the past two years.
The revelation came on the opening day of a Supreme Court hearing in which Hird is attempting to force Essendon's insurer Chubb Insurance to help pay hundreds of thousands of dollars in legal costs.
Amended statements of claim presented to the court on Tuesday show claims for ASADA's costs have been struck out.
With ASADA's costs reportedly totalling about $750,000, their absence more than halves the overall amount Hird is seeking from the insurer to almost $700,000.
Under cross examination, Chubb lawyer James Peters QC put to Hird that ASADA's costs had now been paid by "somebody else", a fact that Hird confirmed.
Details of who stumped up the cash were not revealed in court.
The former Essendon coach is suing Chubb after it declined to pay the legal costs of his failed case against the Australian Sports Anti-Doping Authority in the Federal Court in 2014, and the cost of a subsequent appeal that Hird lost in 2015.
Hird told the court on Tuesday he decided to appeal against the Federal Court dismissal for a number of legal and personal reasons.
"One of the reasons was my reputation," he told a Victorian Supreme Court civil trial.
"Another was I wouldn't have a team to coach if 34 players weren't allowed to play."
Hird is referring to the 34 past and present Bombers players who were issued with show-cause notices in 2014 and faced bans over the team's 2012 supplements program.
After ASADA issued the notices in June 2014, Hird went to the Federal Court seeking an injunction against the anti-doping authority on the basis its investigation was unlawful.
The Federal Court dismissed his application in September.
Hird appealed the decision in October, which was subsequently dismissed in January last year.
The 34 players received backdated two-year bans for doping offences last month that ruled them out of involvement in football at any level for the 2016 season.
Counsel for Essendon's insurance company told the hearing that Hird decided to launch legal action in the Federal Court without the club.
Mr Peters said Hird's legal representatives "hardly" made endorsements about the prospects of his cases.
"I put to you ... that it was matter of 'you might as well take the risk and try your luck'. Would you agree with that?" the barrister asked.
"No, I wouldn't agree with that," Hird replied.
Hird said he risked being sacked if he didn't appeal, and received legal advice that it was justified.
The civil trial continues.