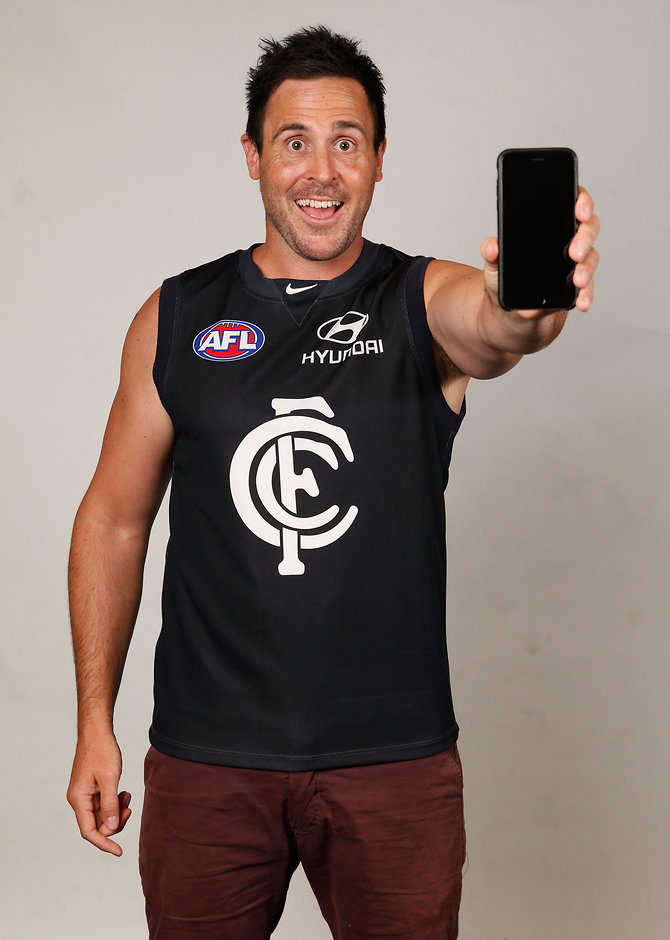 There's just two days to go until the NAB Challenge kicks off and Roy from The Traders has had his first crack at picking a Fantasy squad to trial during the pre-season.
AS WITH many Fantasy coaches, chasing value is my first point of call when selecting my initial starting squad.
And what better place to do that, than the traditionally scoring-starved back line.
After hours of shuffling, I am very happy with how it looks, given the money I have saved vs the players' projected outputs.
Fantasy 101: How to pick your team
Kade Simpson (DEF, $474,000) has been given a new lease of life under Brendan Bolton and has the task of leading the way down back as my number one man. I am tipping a return to the 90+ glory days for Simmo, and Matt Rosa (DEF/MID, $411,000) will follow a similar path, flourishing on a wing for the Suns.
Elliot Yeo (DEF/MID, $436,000) will head straight back to the midfield for the Eagles, instantly rewarding his Fantasy coaches, while Kade Kolojashnij (DEF, $464,000) will improve once again as the Suns take full advantage of his lethal boot across half back.
The ultimate mid-priced Fantasy team
James Aish (DEF/MID, $293,000) and Mitch Brown (DEF/FWD, $194,000) are heavily under-priced and will keep the score ticking over.
The first two midfielders pick themselves. Being able to select two future Fantasy Hall of Famers, The Pig, Tom Rockliff (MID, $579,000) and Gary Ablett (MID, $581,000) for prices well below their ability is a no-brainer.
Although traditionally I don't like to select many mid-priced players, injury and the vest have provided too many bargains for me to turn away.
Tom Liberatore (MID, $443,000) has been in my team from day one, but his impressive return in the Dogs intra-club game all but confirmed his starting position.
Bryce Gibbs (MID, $449,000) is fit and firing, which means he will push a triple-figure average, while Lachie Hunter (MID, $433,000) finished last year like a house on fire (averaging 101 over the last eight games) after wearing a green vest in four of his first five games of 2015.
Despite the hefty price tag, I still think Stef Martin (RUC, $631,000) has enough upside to justify the outlay, whereas the sky is the limit for versatile dual-position player Mark Blicavs (RUC/MID, $539,000) and I have no doubt he will average over 100 this season.
In his last 11 games of 2015, Blicavs only dropped under 90 on three occasions, while also pumping out three scores over 120.
There is always the temptation to save money in the big man department, but this year I am saving myself the headache and employing a set and forget strategy.
Click here to subscribe on iTunes.
Dusty Martin (FWD/MID, $573,000) is my safety blanket in the forward line - he just gets it done and my team wouldn't look complete without him there.
Michael Barlow (FWD/MID, $515,000) and Toby Greene (FWD/MID, $473,000) should be returning to more Fantasy-friendly roles in the midfield this year and both are capable of averaging over a ton, leaving them under-priced and easy selections.
When running free, I am a fan of Craig Bird's (FWD/MID, $321,000) Fantasy game and he should receive plenty of opportunity to get his hands on the ball through the Bombers midfield, while filling the role of a stepping stone to a premium upgrade during the season.
Obviously, all of my selections are subject to change, but none more so than the rookies, who will come under some heavy scrutiny over the NAB Challenge before locking them in for the all-important 'cash cow' positions.
To discuss my team, or talk some AFL Fantasy, hit me up on Twitter @RoyDT.
The Traders will have a live call of Thursday night's NAB Challenge opener between Carlton and Hawthorn from Aurora Stadium in Launceston. Listen in on AFL.com.au and via the AFL Live app.