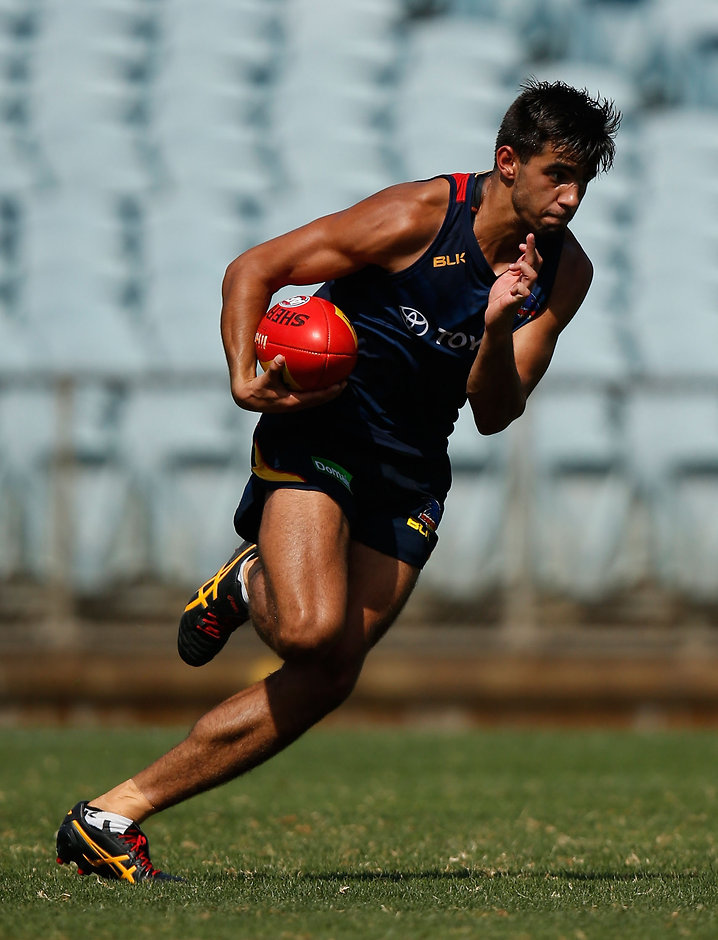 You could say there are a few traits that are similar
Scott Thompson
ADELAIDE champion Scott Thompson has heaped praise on young teammate Wayne Milera, agreeing there's a hint of Crows legend Andrew McLeod about the speedy on-baller.
Milera was the club's first pick (No.11) at the 2015 NAB AFL Draft, taken from Central District in the SANFL.
He's shown extreme pace and incredible agility at training throughout the summer and runs – or glides – with effortless grace across the turf.
McLeod moved with the same style right from the start of his career and Thompson was happy to agree there were a few similarities between the pair.
"He covers the ground really well, moves well, very agile on his feet, uses the ball well so you could say there are a few traits that are similar," Thompson said.
"He excites me.
"He's done a lot of work through the midfield but he can definitely go forward he's got some tricks – hopefully you guys will see a bit of that over the coming weeks."
Thompson will enter his 16th AFL season this year in better physical shape than he's been in for several campaigns.
He struggled through a knee injury last pre-season and then hamstring issues for much of the year, but the only training he's missed this summer has been through self management.
With 285 games under his belt the 300-game milestone is almost within reach.
Thompson said the 15 games required to reach the mark was still a significant hurdle and while he would obviously love to become a 300-gamer, it's not at the front of his thinking.
"It's not something you think about much at all, and there's so much other stuff that you focus on going into a game of footy that milestones like that get pushed to the back of your mind," he said.
"15 games in a footy season's quite a fair way off – there's a lot of things that need to happen and fall into place on a personal point of view to reach that.
"It'd be wonderful to achieve that, but 15 games is still a fair way off."