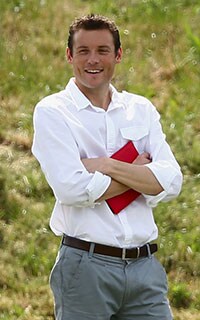 A GROUP of banned Essendon players approached Olympian Craig Mottram to train them throughout their suspension but were warned against the move by the AFL.
AFL.com.au understands Mottram, an Australian middle and long distance runner who specialised in the 5000 metre event, was keen to help the players maintain their fitness throughout 2016 by structuring a training program.
But upon contacting the AFL and ASADA about the concept, he and the group of players – not only those still at Essendon – were advised against proceeding in any organised training as Mottram also competes under the same anti-doping regulations.
The players risked an additional ban had they trained with Mottram, who could have also faced sanctions under the athletics anti-doping code for working with the players.
WADA rules stop players from competing in any form of organised sport that is covered by the WADA code. The AFL did not wish to comment.
Mottram has already worked closely with one of the suspended players – Western Bulldogs forward Stewart Crameri – in his role with the club's high performance team.
The esteemed athlete has worked closely with the Dogs in recent pre-seasons refining running techniques with an individualised focus. At times he also ran alongside the Bulldogs players in their sessions, offering advice while in motion.
Mottram won silver in the 5000 metre event at the 2006 Commonwealth Games in Melbourne and bronze in the same event at the 2005 world championships. He is also a four-time Olympian.
He also runs a private coaching, running and wellbeing company with consultations available.
Coaching great Mick Malthouse met with a number of Essendon players last week and put forward a plan to help them through their season away from the game alongside long-time fitness lieutenant David Buttifant.
But the Bombers have chosen not to seek Malthouse's counsel across the season, with groups of the 17 currently listed banned players across the competition likely to undertake different training programs throughout the year.
Western Bulldogs coach Luke Beveridge said this week some of the suspended past and present Bombers would begin training again this week.
The players suspended for the 2016 season for taking banned substance thymosin beta-4 are under strict guidelines with their training programs and contact with respective AFL clubs throughout their suspensions.
They have also been warned about being involved with clubs at local level and from taking on roles with school teams.
A majority of the players will be able to return to their clubs in September. The 34 past and present players launched an appeal against the Court of Arbitration for Sport's decision which is likely to be heard later in the year.