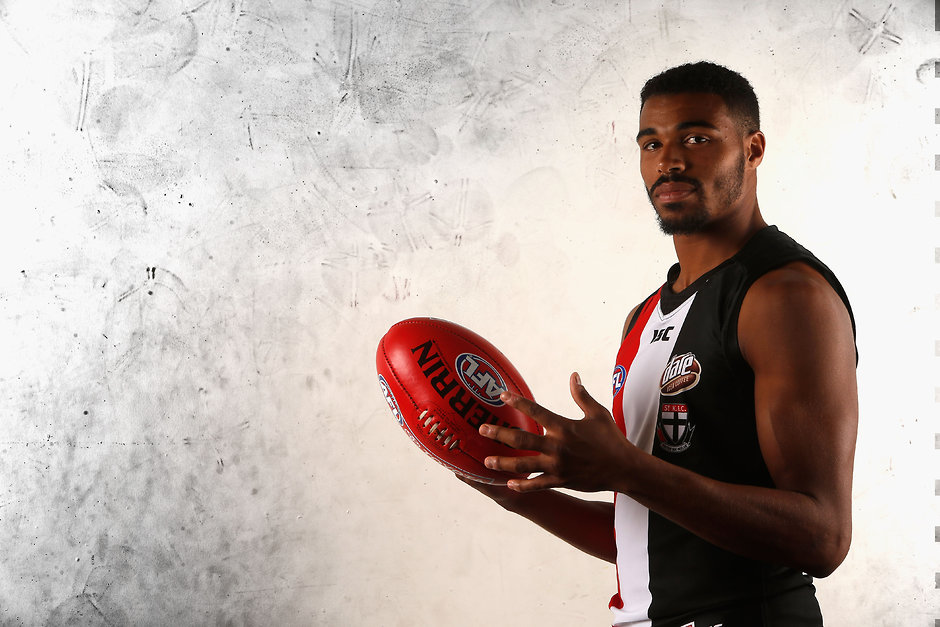 MORE American athletes could enter the AFL system after the League lifted its upper age limit on international scholarship holders.
Under past rules, clubs have only been able to sign international athletes to scholarships under the age of 22, which has been a restriction particularly for recruiters scouting the US for talent.
Generally the AFL searches for athletes in America who have not been selected in the NBA or NFL drafts, and who are in their early 20s.
The removal of an upper age limit means clubs will be free to sign the prospects who are later into their sporting lives but keen to move to Australia to pursue an AFL career.
The change was among a handful of revised rules detailed to clubs on Thursday regarding international and three-year unregistered rookies, and international scholarship holders.
Clubs will now be able to list an international or player who has not been registered with a football club for three years any time between November 1 and June 30.
Previously they have only been able to list an international rookie between November 1 and the date of the NAB AFL Rookie Draft, which generally falls in early December.
The athletes will also have a greater opportunity to build their skills, with the AFL allowing an international or three-year unregistered player to be relocated, play and train at a non-AFL club once an AFL club has committed to list the player.
League representatives will head to Florida in April for its international draft combine to search for possible AFL players, with three Americans presently on AFL lists.